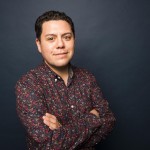 Learn about writing-based careers at CLAS Career Night on Tuesday, November 9 at 5:30 p.m. Come network with UConn CLAS alumni working in various writing-focused careers and ask questions about their career journeys.
One of the featured speakers is Curtis Wong, a 2001 UConn Journalism graduate who is a senior culture reporter at The Huffington Post, where he covers breaking news, politics and entertainment impacting the LGBTQ community and other marginalized groups.
Wong is known in New York media circles as HuffPost's pop diva savant and Broadway theater enthusiast. Previously, he was a Staff Writer at The Prague Post in the Czech Republic, and has also written for Billboard and The Hartford Courant, among other publications. Most of his on-campus memories involve the Daily Campus newsroom, and he still wears the Husky blue and white with pride.
Nandini D'Souza-Wolfe, '97, English, VP Global Storytelling & Editorial at Tory Burch
Rebecca Hasko, '13, Sociology, Grant Writer at Economic Mobility Pathways
Dr. Melissa-Sue John, '08 '10 Ph.D., Psychology, CEO at Lauren Simone Publishing House
Anne McAuley Lopez, '96, Economics, SEO Content Writer and Content Strategist at Agency Content Writer
Paul Orzulak, '89, History & Political Science, Founding Partner at West Wing Writers
Soniya Assudani Patel, '19, Ph.D. Neuroscience, Senior Medical Writer at Apothecom
Students should register for the event via Handshake: https://uconn.joinhandshake.com/events/786412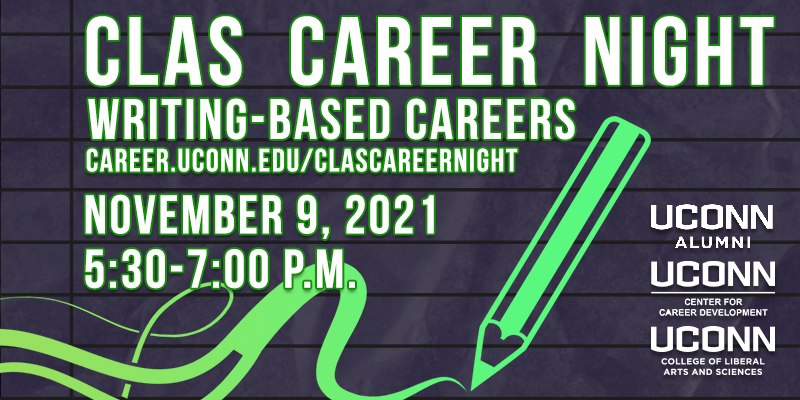 ---