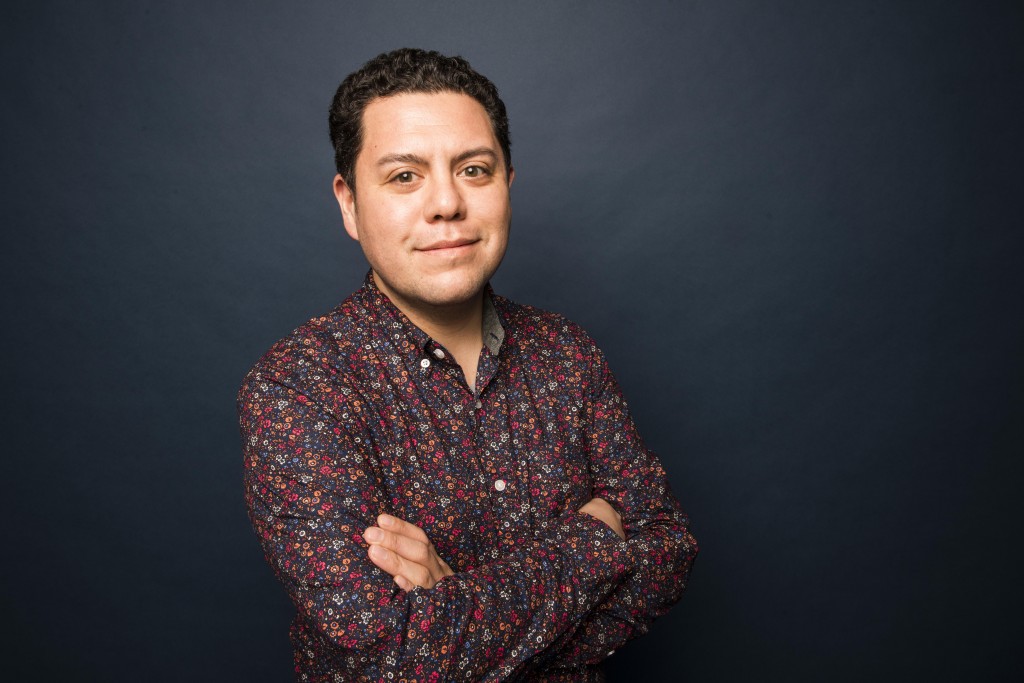 It was short walk from Buckley residential hall to Arjona on the campus of the University of Connecticut. For Curtis M. Wong, though, the commute has taken him a long way.
Wong, a Journalism and English major from Coventry, Connecticut, graduated from UConn in 2001 and is now senior editor of Queer Voices at the Huffington Post.
The first time Wong saw Connecticut's flagship university during a tour, he said he found himself immediately drawn to the school. The large campus in Storrs could make a student feel like a little fish in a big pond, but the journalism department was small and made him feel comfortable, he said.
When Wong began working at The Daily Campus in his sophomore year, he got to practice the lessons from his journalism classes hands on, while nurturing some lifelong friendships.
"I loved working for the Daily Campus," he said.
Wong said he and his old friends from The Daily Campus often reminisce about tough stories and misprints. One memorable story, Wong said, was when they stayed overnight in the newsroom during the contested presidential election between George W. Bush and Al Gore in 2000. The news staff waited with two different versions of the paper to publish, he said.
Breaking news situations are similar in the working world, Wong said. "That taught me a lot about news judgment," he said.
Although Wong now works for an online publication, his focus at UConn was print journalism, he said. He learned how to do print layouts for magazines and other publications in copyediting class, which he said he still applies to online work. Copyediting was one of Wong's favorite classes, and he saved all of his projects and notes.
His favorite assignment in copyediting, Wong said, was one where each student created their own magazine. It revolved around a topic of their choice that reflected their interests, Wong said. He created a summer travel guide that showcased amusement parks in the United States. It was enjoyable to work on something that he liked, he said, but the most difficult thing was how hard he was on himself.
"I'm kind of a perfectionist," he said.
During an internship with the Hartford Courant in Wong's junior year, he said had the chance to be a part of professional editorial meetings to pitch ideas, and often went for feature style stories.
"I really like to highlight the extraordinary work of ordinary people," he said.
Wong took that enthusiasm for human interest stories to his first job at Business Insurance in New York. Although the magazine was "very business driven," Wong said, he managed to find and write feature stories covering damage from natural disasters.
Wong became certified to teach English abroad during the four years he worked and lived in New York. Then he moved to the Czech Republic and taught English to students of all ages. He said he enjoyed teaching, but always knew he was a "writer at heart." So he began freelancing for print publications and was soon hired to work for the Prague Post. It was an interesting experience, Wong said, as the structure of media in Europe differed from America's.
"Political leaders have less of a filter with communication," he said. "Here in the U.S, it's more of diplomacy at work."
After a year and a half of working for the Prague Post, Wong returned to America and got his master's degree at the Columbia Journalism School. He said the courses helped him "get up to speed" with digital media.
Almost immediately after graduating, Wong started working at the Huffington Post. The Huffington Post's Queer Voices, which Wong helped launch, has been named the #1 LGBT news site on the internet, he said.
The news outlet started out covering marriage equality and celebrity activists, but grew to be "much more," he said. Along with topics, terminology used in the community has also evolved.
Now, Wong said he's responsible for the digital layouts of stories as a senior editor at HuffPo. Writing is still a big part of his job, he said, and he considers himself a writer "before anything."
"It's challenging," Wong said. "But, rewarding."
The only thing Wong said he would've changed about his UConn experience was writing for the Daily Campus sooner. It's the "ability to create campus dialogue" that made working for the student newspaper such a great experience, Wong said.
Getting to write about what affects people the most, first for UConn's student newspaper, and now the Huffington Post, is what Wong said he enjoys best about journalism.
Follow Curtis M. Wong on Twitter: @c_wong79,
UConn Journalism celebrates 50 years on April 15-16, 2016 with special events on campus in Storrs. All alumni and friends are invited to participate in interesting talks, food, tours, drop-in workshops and visits with old (and new!) friends. RSVP for the event through this registration form.
---