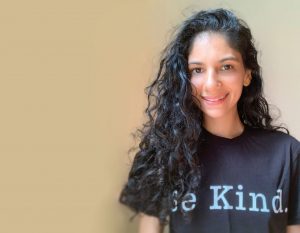 Aysha Mahmood's job is, in short, to make kindness cool, a goal as ambitious as it is straightforward. The idea alone can make people roll their eyes, she says, "especially if you consider yourself too cool to be kind."
Mahmood '14 (CLAS) obviously does not. She works for Born This Way Foundation, the nonprofit co-founded by Lady Gaga and her mother, Cynthia Germanotta, to promote mental health and activism in young people. Mahmood does that essentially with good news. From her home office in Windsor, Connecticut, she edits the foundation's Channel Kindness, a digital platform that features stories by young people from around the globe about how they are changing the world.
Read the full story in UConn Magazine.
---