NEW: The American Society of Magazine Editors is offering its Magazine Internship Program—a 10-week program for rising college seniors at magazines in New York and Washington. ASME interns participate in a three-day orientation program and learn the fundamentals of reporting, fact checking and copy editing. Over the course of the summer, ASME interns attend special events in New York and Washington and meet regularly with top editors. To apply, click here. The deadline to apply is Friday, December 1, 2017.
 ________________________________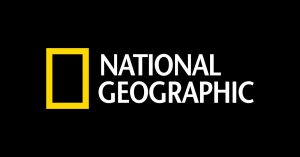 The National Geographic Society is a  nonprofit that invests in bold people and transformative ideas in the fields of exploration, scientific research, storytelling and education. 2018 summer internship opportunities with the National Geographic Society will be posted in mid-January 2018 on our jobs site at: www.nationalgeographic.org/jobs.
National Geographic Partners is the global leader in visually compelling, non-fiction entertainment. Internship opportunities with National Geographic Partners are part of Fox's larger internship program, which you can learn more about here. Internship positions with National Geographic Partners will be posted on Fox's career portal at: www.foxcareers.com.
Baltimore City Paper Deadline: Mid-November for spring semester
Baltimore Sun Deadline:  Oct. 15 for summer semester
Radio
NPR (Connecticut Public Broadcasting Network) Deadline: 4/3/17 for summer 2017; 7/15 for fall semester; 11/15 for spring semester
Television
NBC4 (Washington) Deadline: 6/15 for fall semester; 10/31 for spring semester; 2/15 for summer internship
WJZ-TV Baltimore (PDF) Deadline: 11/26 for spring semester; ASAP for other semesters
New Jersey
Print
The Jersey Journal Deadline: Rolling
New York
Print
Harper's Deadline: 6/15 for fall; 10/15 for spring; 2/16 for summer
The Nation Deadline: 3/28 for summer/fall 2016; 11/20 for winter/spring
Seventeen Deadline: 7/15 for fall internships; 11/15 for spring semester; 3/15 for summer internship
TIME Magazine (See FAQ)
Staten Island Advance Deadline: 4/30 for summer
The New York Observer Deadline: 9/1 for fall semester; 12/20 for the spring; 3/30 for summer internship
Radio
WBEN NewsRadio 930 Buffalo Deadline: At least two months in advance
Television
NY1 Deadline: Rolling
WPIX TV New York Deadline: Rolling
13WHAM TV Rochester Deadline: Rolling
9WSYR Syracuse Deadline: 9/1 for fall semester; 12/1 for spring semester; 4/1 for summer internship
WNBC 4 New York Deadline: Rolling
Pennsylvania
Print
The Philadelphia Inquirer  Deadline: 5/15 for fall semester; 11/30 for spring semester; 1/1 for summer internship
Online
WHYY Philadelphia Deadline: 9/1 for fall semester; 11/15 for spring semester; 4/30 for summer internship
Radio
KYW Newsradio 1060 Philadelphia (PDF) Deadline: 7/1 for fall semester; 11/1 for spring semester; 3/1 for summer internship
Television
Fox 29 (Philadelphia) Deadline: Rolling
NBC10 (Philadelphia) Deadline: Rolling
CBS News (NYC and D.C.) Deadline:
Fall | Semester deadline: June 30
Spring | Semester deadline: October 31
Summer | Semester deadline: February 28