Dow Jones News Fund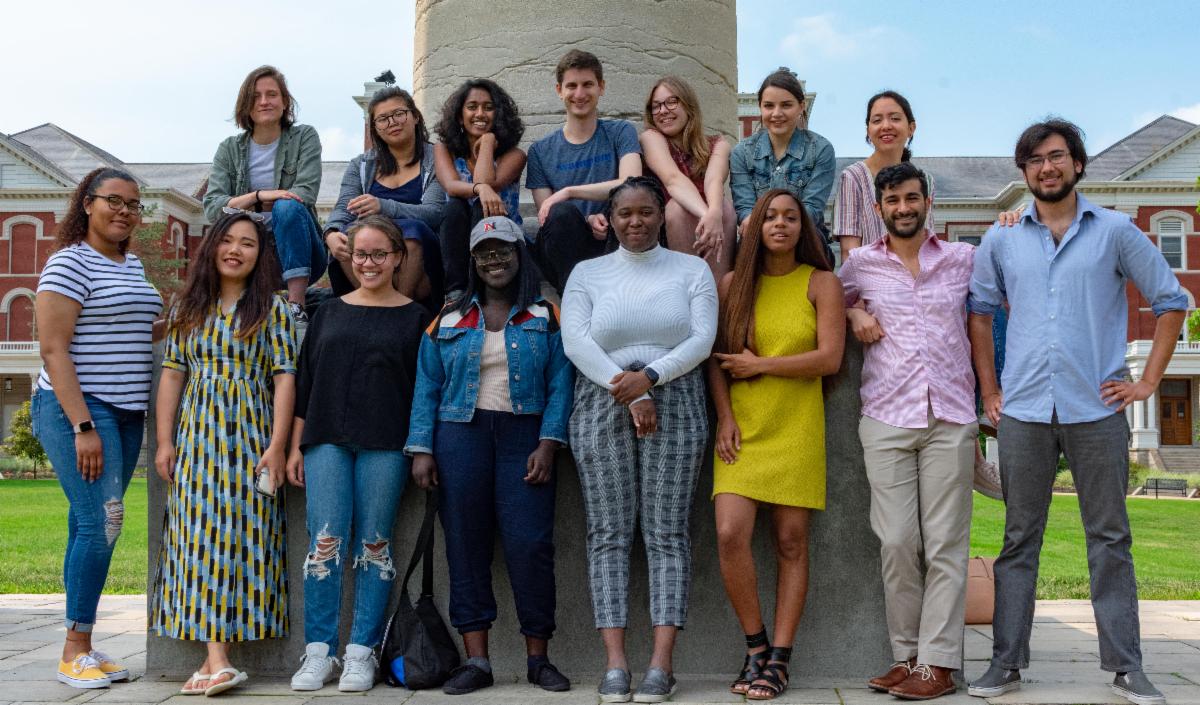 The Dow Jones News Fund invites college juniors, seniors and graduate students to apply for paid summer internships in data journalism, digital media, business reporting and multiplatform editing. 
The application deadline is early November.
The News Fund will select up to 80 college journalists for internships with news organizations across the country. Those selected will also benefit from week-long, pre-internship training, $1,500 scholarships, memberships to journalism groups and access to the DJNF alumni network for jobs and mentoring. To be considered, students must apply and take a timed, online qualifying test. Students can apply to any or all of the following programs:
To apply, students should visit the programs page on the News Fund's website. After applying, students will receive an email from HireVue with the link to the timed, online test to be completed within 72 hours. Students can prepare for the test by taking practice tests found here.
Students must take an online test and submit a resume, unofficial transcript, full contact information for two references and a 500-word essay: "Objectivity, diversity, technology, equity, history. How do these terms relate to your role as a 21st century journalist?"
___________________________________________________________
Bloomberg News reports on the issues that matter to financial and business professionals – when they happen, and where they happen. As an intern, you will have the opportunity to gain hands-on reporting experience. You may report on markets, companies, economies and governments. Responsibilities may include pitching and writing enterprise stories, conducting exclusive interviews and collaborating with our other media platforms.
Prospective interns need:
Prior experience and/or demonstrated interest in journalism through work experience or extracurricular activities
Ability to work collaboratively in a team environment
A passion for global financial markets, companies and economies
Availability to work for 10 weeks, 40 hours per week, beginning June 8, 2020
Minimum two years of undergraduate study completed
Fluency in a foreign language is a plus, but not required
Resume, cover letter, and preferably three samples of journalistic work on any platform
___________________________________________________________
For over 50 years, the American Society of Magazine Editors has sponsored the Magazine Internship Program—a ten-week program for rising college seniors at magazines in New York and Washington. Since the program was founded in 1967, 2,000 college students have worked as ASME interns. Nearly 500 have gone on to successful careers in print and electronic journalism.
Only 10 percent of all Magazine Internship Program applicants are accepted. ASME interns have distinguished academic records and usually have extensive experience working on city and regional magazines as well as college publications.
ASME interns participate in a two-day orientation program and learn the fundamentals of reporting, fact checking and copy editing. Over the course of the summer, ASME interns attend special events in New York and Washington and meet regularly with top editors.
ASME interns report, edit, fact-check and copy-edit for print and online publications. They may sometimes interview celebrities, attend press conferences and work the red carpet—but most of the summer they do the un-glam but essential work of magazine journalism.
For more information visit asmeinternship.org. Applications usually due by the first of December. 
American Political Science Association – Congressional Fellowship, Washington, D.C. Deadline: Early December for the following fellowship year
American Society of Magazine Editors, New York/Washington, D.C. Deadline: Dec. 1 for applications for the following summer
Asian American Writers' Workshop, New York
Association for Women in Sports Media, Norcross, Georgia. Deadlines: Mid-year for following summer
The Atlanta Journal-Constitution, Atlanta, Georgia. Deadline: Oct. 1
The Baltimore Sun Mary J. Corey Journalism Internship, Maryland. Deadline: Oct. 15
Bloomberg Deadline varies; see website
The Boston Globe, Boston. Deadline: Early November for following summer
Buzzfeed, New York. Deadline: Rolling
CBS News, New York, D.C., Los Angeles. Deadline: End of February
Charles G. Koch Summer Fellow Program Deadline: Before Dec. 1
Chicago Sun-Times, Chicago. Deadline: April 15
Chicago Tribune, Chicago. Deadline: Nov. 1 for summer
Chips Quinn Scholars, Washington, D.C. Deadline: Oct. 1
The Christian Science Monitor, Boston. Deadline: Early January
The Courier-Journal, Louisville, Kentucky. Deadline: Early November for the following summer
The Dallas Morning News, Dallas/Washington, D.C. Deadline: Late October or early November
The Daniel Pearl Investigative Journalism Initiative, Washington, D.C. Deadline: Varies
The Denver Post, Denver, Colorado. Deadline: Late October or November
Metpro Internship Program at Los Angeles Times or Chicago Tribune. Deadline: Early February
Miami Herald, Florida. Deadline: Oct. 31
NPR, various cities. Deadline: Early March
New York Times, N.Y. Deadline for summer: Mid-December
Orlando Sentinel Editorial Internship, Florida. Deadline for summer: March 1
Pulliam Journalism Fellowship, Indianapolis. Deadline: Nov. 1
Reporters Committee for Freedom of the Press, Washington, D.C.  Deadline:  Jan. 31
Slate Editorial Intern, N.Y. or D.C. Deadline: Feb. 1
Sports Journalism Institute, ASU, Arizona. Deadline: Nov. 1
The Washington Post, D.C. Deadline: Early October for following summer