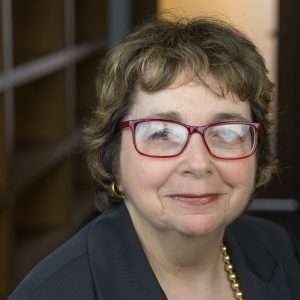 Dear Alumni and Friends,
One of the great things about teaching at a university is that every spring we get to celebrate our students' successes. We have a party. We meet their families. We take photos. Except for this year, of course. This year we had Zoom.
I feel so sad for the students, who deserved such a send off. But I also feel sorry for their friends and family. And for our department. And for me. We get very attached to our students. Every year I teach our First Year Experience course for pre-majors and the final portfolio course for seniors, so I see many of them in their first course and in their last. In between, I smile as I see them appear professionally dressed – from the waist up – to anchor a production in our studio. I wait for their postcards when they study abroad. I rejoice when they get their first jobs.
This year we had COVID-19.
I tell every graduating class that I will miss them, and that has never been more true. But the Class of 2020 needs to know that our alumni are always part of us.  We are here for you. And we could not be more proud.
Stay well, and stay in touch.
Maureen Croteau
Professor and Head, Department of Journalism
---