Young alumni tell how they are covering the biggest story of the year: the novel coronavirus
Interviews by Christine Woodside, UConn Journalism Outreach Coordinator
Spring 2020 will be remembered as one of the most challenging public health emergencies in American history. The novel coronavirus pandemic shut down campuses, government, and many businesses. UConn, like most universities, suspended all in-person classes after mid-March.
One enterprise that could not stop was the news, and we wondered how some of our young alumni were doing.
We tracked down five young UConn Journalism alumni who were covering the pandemic. We asked what they were working on, how they were functioning while in quarantine, and what nuggets of wisdom from their UConn training were guiding them. Their answers reveal a strong dedication to their profession.
Ryan Caron King
Class of 2015
Visuals Journalist, Connecticut Public Broadcasting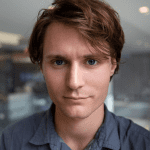 Age 27, New Haven
Check out some of King's stories and photos: Rapid testing site opens in New Haven,  street masks in New Haven, a pregnant woman's roller-coaster, Connecticut's openly gay kid governor.
King is a photojournalist and reporter who produces short- and longform documentary videos for Connecticut Public Radio and Connecticut Public Television.
What are you working on now?
We've been mostly focused on covering daily stories around coronavirus as news develops. And it's been developing at crazy warp speed. Some of what we're covering is government and first responders—photographing mobile testing clinics, field hospitals, press conferences with local officials.
Other stories we're telling are about the impact the virus has had on the people who live and work in Connecticut. I've photographed a local pharmacy, prisons, farmers, and a woman with a high-risk pregnancy now facing giving birth during the pandemic.
I've also had a bit more time to stay at home and edit a longer-term project: a short video documentary about an 83-year old "atomic vet" (one of thousands of soldiers exposed to secret nuclear weapons tests during the Cold War) who's now going back to school to study jazz saxophone.
How has social distancing affected your work?
Social distancing has meant shooting with longer lenses, keeping a safe distance from subjects, sanitizing the equipment as much as possible, and (as of early April), wearing a mask. Under those conditions, it usually means I have to ask questions a bit louder.
Our newsroom is almost entirely working from home. A very small technical staff works in the building making sure we're still on-air.
Name one or more bits of wisdom you picked up at UConn that guides your journalism.
The reason I'm in this field of work is that I took a class with visual journalism professor Steve Smith. His work and his approach showed me that good visual journalism is done with empathy, patience and creativity.
It's an understatement to say that COVID-19 is challenging us as journalists and as people, but I think those principles will help all of us do work that's valuable.
Sarah Al-Arshani
Class of 2019
Global news fellow at Business Insider
Age 22, Los Angeles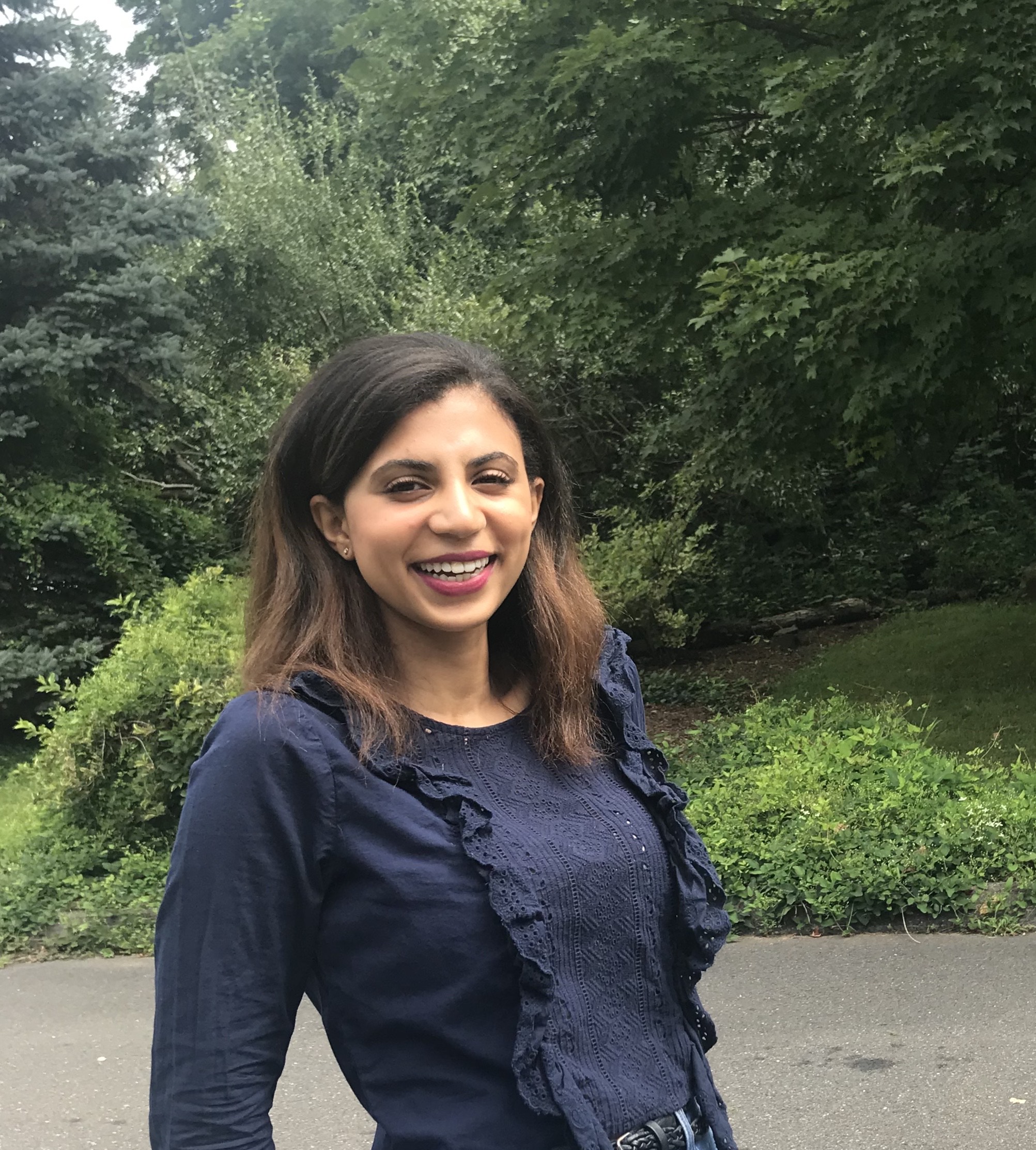 Al-Arshani works a late shift on the West Coast aggregating and doing original reporting on stories unfolding around the globe. She is fluent in Arabic.
Check out some of Sarah's work: The Los Angeles mayor announced that coronavirus surpasses heart disease. She wrote about how the pandemic would hurt the ability to treat other serious diseases worldwide. In February, she interviewed a disease expert who warned that some countries would be ill-prepared to deal with COVID-19.
What are you working on now?
I have a regular shift where I monitor breaking news. Another part is doing some longterm projects; right now it's focusing on the pandemic, some of those stories that aren't being reported on.
I started covering (the coronavirus pandemic) back when it was first happening in China. I had noticed during the ebola epidemic that we had another epidemic: people dying of other diseases because there wasn't enough care. Not long after that, we started seeing cases of people (in China) who couldn't get access to medicine or surgery. Having had that experience I've said: How is that going to happen in the United States? That changes day to day.
I started noticing these stories popping up: Calls to suicide lines. I called experts around the country: what's the trend in this country right now? What can we do? As much as a lot of our coverage has been "here's what's happening now," it's also going to play out very differently across other scenarios. It's also going to play out not just in terms of a Covid pandemic. There will be other residual effects: economic and health.
I talked to a couple of experts. The really scary part is people aren't going to the hospital for things that they need. The other part is: looking at it from a longterm perspective, every time there's an economic crisis, you see the suicide rate go up.
We've already had a suicide rate that was growing. What are we dealing with, and how is this pandemic playing into it? It's not just that suicide rates are going up, but, "Here's why."
Before starting here, I interned at the Jordan Times. When I graduated I thought I would go the local news route. I had this curiosity and fascination with the Middle East: going out and talking to refugees, talking to some of the organizations that are doing work over there, and understanding the issues.
There are a lot of Syrian, Palestinian, and Yemeni refugees and young people without jobs. It's a country filled with culture.
When I ended up at Business Insider, one of my goals was to do more Middle East reporting. But we've all turned into coronavirus reporters. Before it was deemed a pandemic, I was talking to experts who were saying this is in China, it has potential to spread.
One of the conversations that kept going back and forth: people were really concerned about what would happen to refugee camps that are densely populated. I was able to do a story on that. This is a place where it could be a hot spot.
How has social distancing affected your work?
I wasn't doing a lot of in-person interviews even before this started. I work 2 to 10 Pacific time. So this is after when most people (in America) finish work. A lot of it has been phone interviews. It's easier to have a conversation on the phone.
I've been working from home. The last day I went into an office was March 6. Our office was in a We Works building. Our office took the initiative early. Going into an office, I think it gives you structure. Even when you work as a reporter, you're working as the news unfolds. Being able to have a designated amount of time: sit down, here's the stories I'm working on, here's the calls I'm going to make. It's an easier way to make sure you're working effectively and efficiently. Working at home: it's not bad. I've gotten my own routine going. You're at home. You want to clean your dishes, do your laundry.
I ask, "Where do I sit today?"
Name one or more bits of wisdom you picked up at UConn that guides your journalism.
Number one was the idea that you want to be accurate before you are first, even though you do want to highlight speed. People send pitches to me that seem promising, and you want to jump on it, but you make a call and see it's not accurate, or it's not worth it. Just because it looks like it might be promising, you pause and double check.
You want to have a story at the end of the day. I've taken from my time at UConn journalism: it's better to not have a story. I took digital journalism with Marie Shanahan. She also stressed that. You can't really erase anything that you put on the internet. I took ethics with Gail MacDonald. That was extremely stressed in that class as well.
Abigail Brone
Class of 2019
Student, Columbia University Graduate School of Journalism
Age 22, New York City, currently sheltering in Middletown, Conn.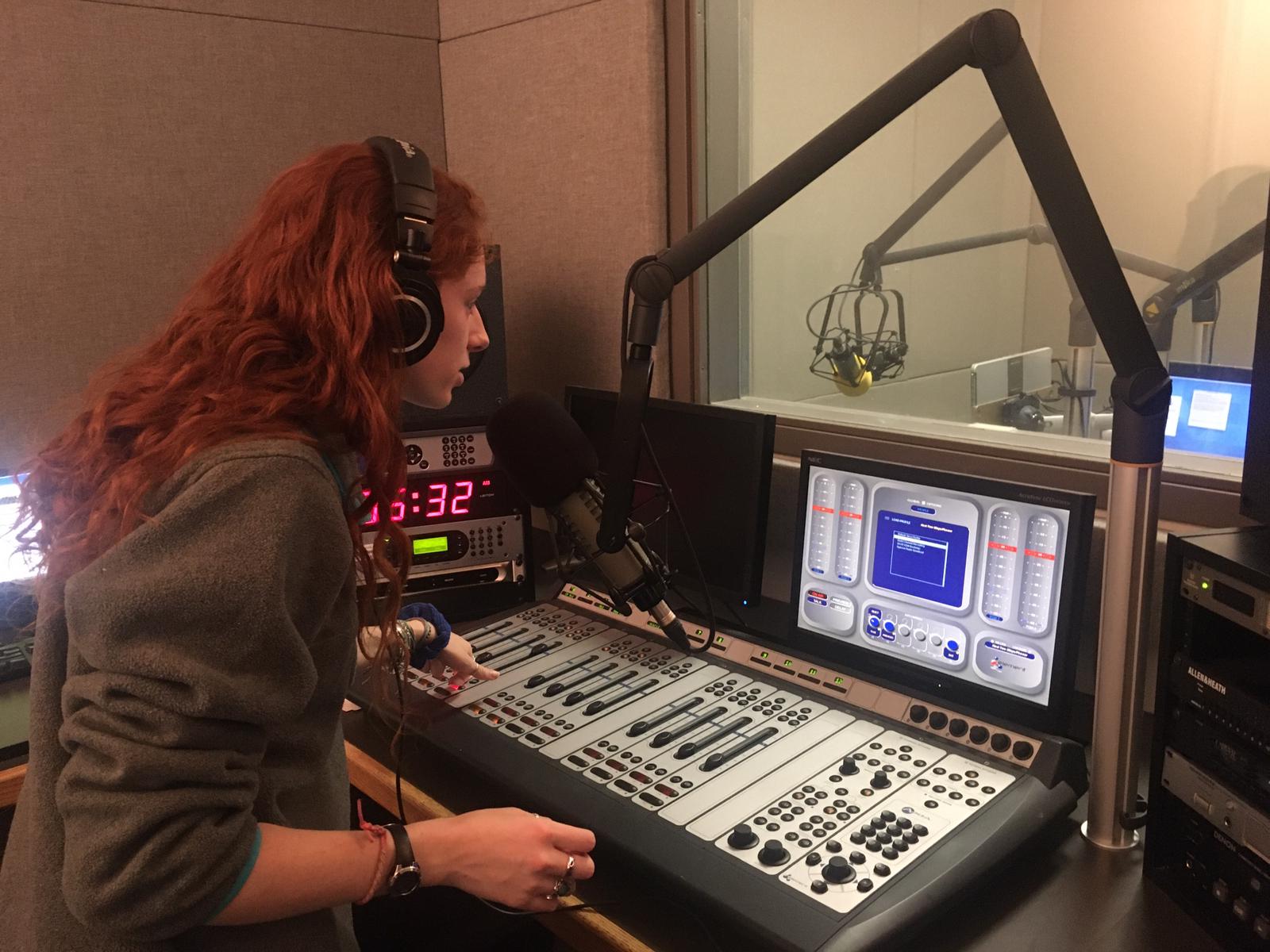 Brone is working toward her master's degree in journalism. During the pandemic, she's been writing stories from Middletown for the Norwich Bulletin.
Check out some of her work: A story for the Norwich Bulletin about the risks home healthcare aides take. A Medium story on her family's trip to Disney World in the three days before it closed in March 2020.
What are you working on now?
My biggest project currently is an investigative podcast with Columbia Graduate School of Journalism. The podcast, "Shoe Leather," will focus on a different decade in New York City each season. The first season, which we are currently wrapping up, is stories from New York City in the '90s that made headlines at the time but have largely been forgotten.
My episode is about the nearly 10-year battle to legalize the abortion pill, mifepristone, spearheaded by a New York City-based nonprofit, the Population Council. The episode was entirely reported, written and edited by me and my reporting partner/fellow graduate student, Lauren Mascarenhas.
The abortion pill was supposed to revolutionize the way abortion was perceived in America but remains largely unknown. We met up with members of the Population Council and tracked down recordings of Senate hearings debating President Clinton's support of the drug and an oral history recorded by one of the original manufacturers of the pill in the United States.
It's a wild and thrilling story with bomb threats, secret FDA hearings with an undisclosed location and an interesting connection to 9/11. Shoe Leather season one will be released on iTunes and anywhere podcasts are found May 7.
Along with my podcast, I am working on pitching my master's project about the rise in green burials in New York and the demand for a green burial cemetery in New York City to publications, but the pandemic has stymied the pitches process. I am also freelancing for local publications, including the Norwich Bulletin while in Connecticut waiting to hear back from New York-based fellowships and job hunting.
How has social distancing affected your work?
Not only can I not visit my sources in their homes for valuable details and, for the sake of my audio pieces, quality sound, but I was forced to leave the city and most of my belongings there.
Nevertheless, I have been able to make-do with reporting from home, as there are never a shortage of stories that need to be told, particularly now.
Name one or more bits of wisdom you picked up at UConn that guides your journalism.
The biggest is to never underestimate or undersell yourself. My advisor, Julie Serkosky, is the reason I am about to graduate with a master's degree from the top journalism school in the world.
I didn't think I met the Columbia standard and was not confident in my abilities, but she was the one who assured me I was more than qualified for entry there and they would be lucky to have me. She supported me in that way throughout my three years at UConn (I graduated a year early). She encouraged me to apply for internships at some of the top papers in the state and made sure I was a well-rounded candidate.
Another lesson UConn taught me was to  stick with your gut. If an idea or story is stuck in your head, chances are someone else will find it interesting too.
Amy Schellenbaum
Class of 2012
Group digital director, Popular Science, Outdoor Life, and Field & Stream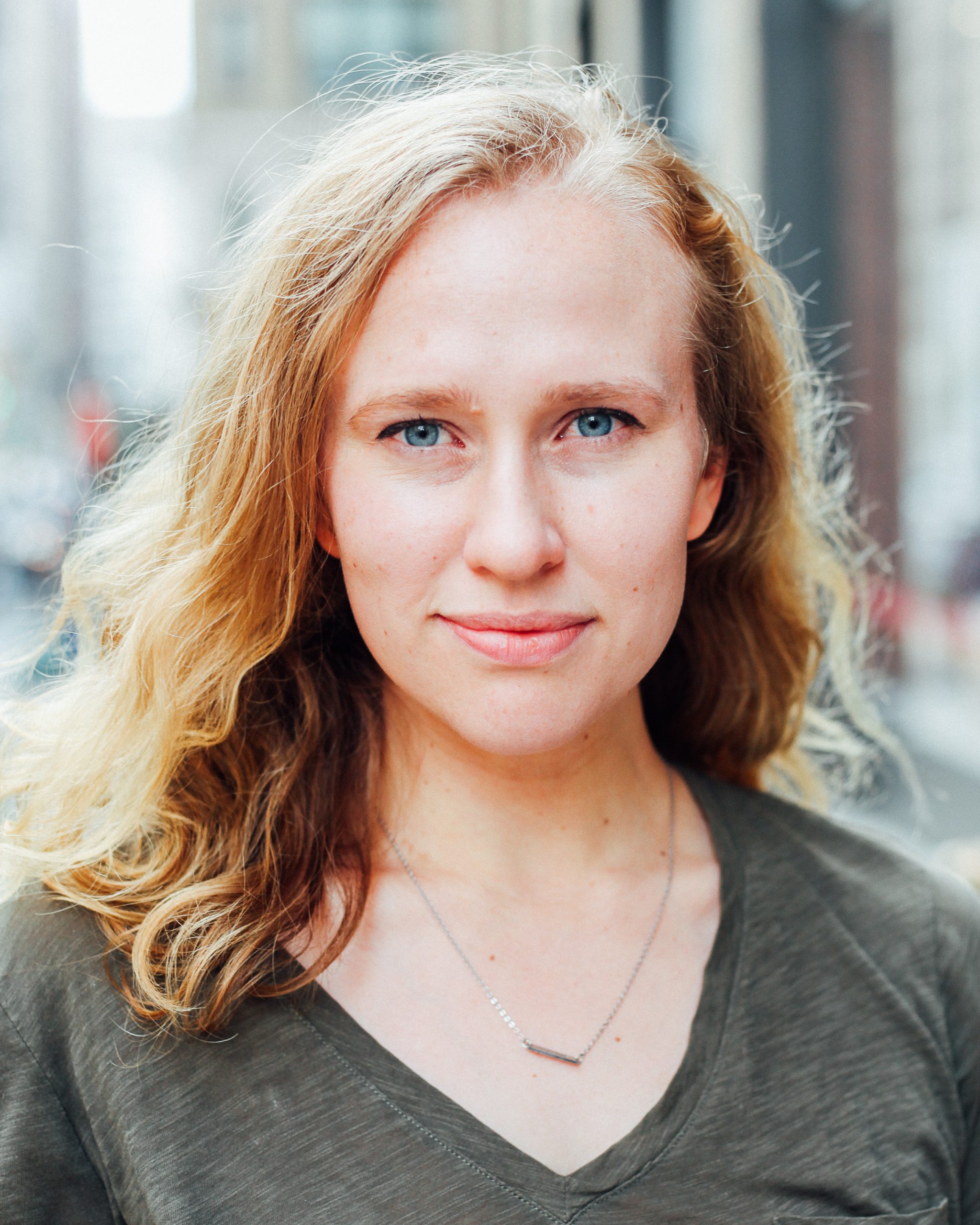 Age 28, Jersey City, N.J.
Schellenbaum directs the online presence of three major outlets and occasionally writes science stories. She was a Forbes 30 Under 30 media honoree in 2019.
Check out some of her work: Things you should never flush down the toilet. A description of the PopSci redesign Schellenbaum worked on.
What are you working on now?
My days are largely spent advocating for editors and readers in conversations with developers and the revenue folks. Lately I've also been making sure as many people as possible are finding PopSci's information on COVID-19 through a variety of platforms and mediums, including our podcast, Facebook Groups and channels on news apps.
That's all to say I don't write much. When I do, though, I write straightforward stories that I see people asking about in our comment sections. For example, right now I'm working on a quick story about how to clean your groceries during this pandemic period—something straightforward and science-based, using guidelines from the Food and Drug Administration and the Centers for Disease Control and Prevention.
How has social distancing affected your work?
Nobody on staff at Popular Science, Field & Stream, or Outdoor Life is working from the office right now, which means we're all reporting, writing, and proofing pages remotely. We use Kami to edit PDFs from our homes and rely heavily on Google Hangouts for meetings. Plus, we use Slack all the time—and had been before the outbreak. When your coworkers are easily reachable, your reporting and sourcing is easier, your headlines are better, and your job is more social and engaging. Speaking of which, every Friday at 5:30 we have a virtual happy hour.
Name one or more bits of wisdom you picked up at UConn that guides your journalism.
During these troubled times, I'm thankful journalism school at UConn braced me for the psychological impact of our careers accelerating and "succeeding" during times of crisis. Studying excellent journalism means you're often studying times of disaster and devastation.
Recalling what I learned in History of Journalism, Journalism Ethics, and News Writing has helped me embrace my conflicted feelings during this period. I am exceedingly proud of our editors right now, and happy to see that we are reaching so many people with PopSci's authoritative, accessible coverage, but also deeply concerned about the state of our community, our industry and the world. Thankfully I have the history of journalism to ground me, and remind me that our work is important and righteous. I need to rely on that now more than ever.
Taylor Fountain
Class of 2013
Assignment desk editor, WBZ-TV
Age 30, Boston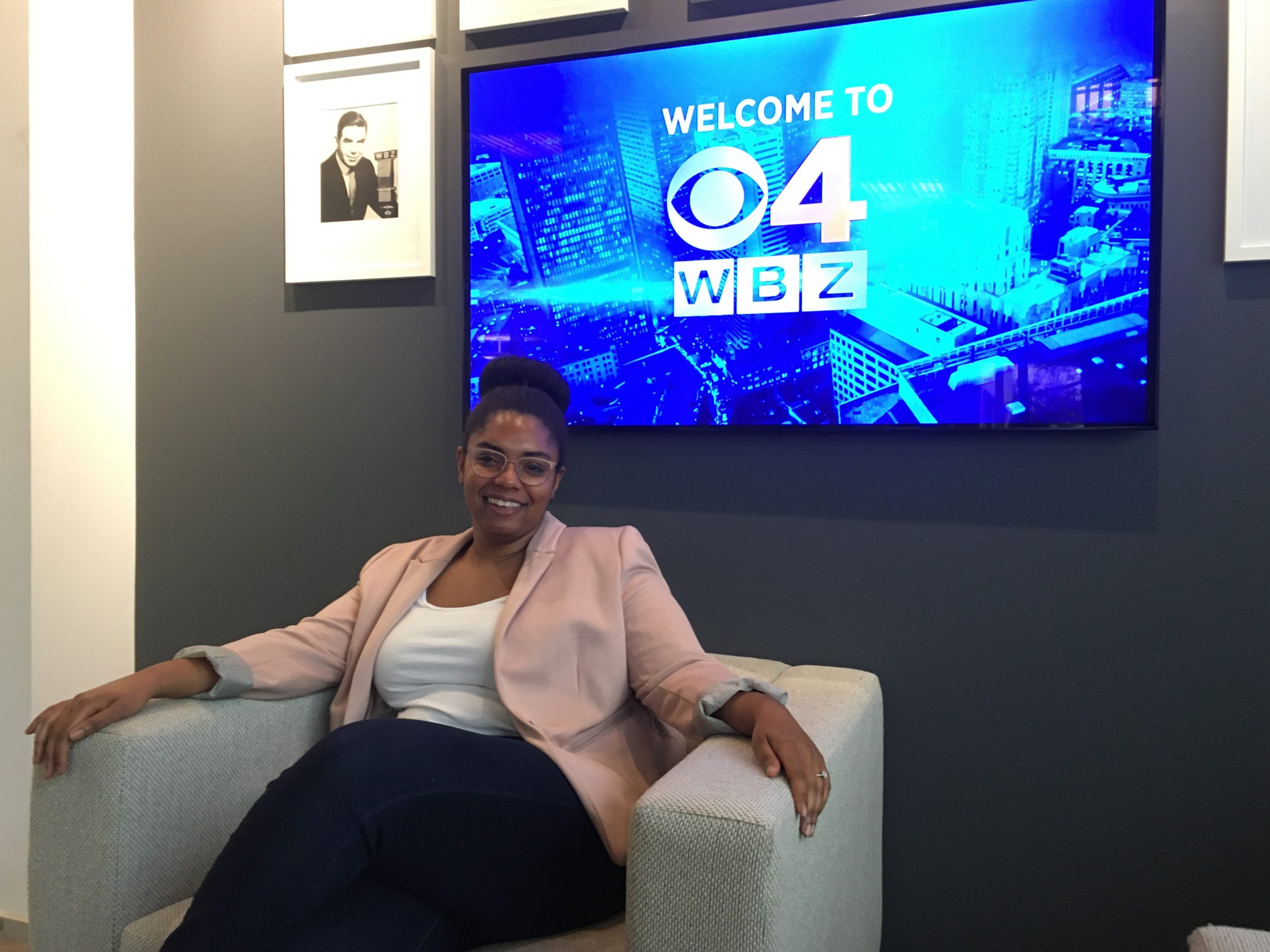 Fountain researches and assigns stories for Boston's CBS affiliate television station.
Check out some of her work: She assigned this story on teenagers developing online classes for autistic students.
What are you working on now?
During this pandemic, I have been mostly working from home and just going into the newsroom two days a week.  Social media has proven to be an even greater tool. It's been a great way to connect with people.
Some of the stories I've covered are:
high school students creating virtual classrooms for autistic students
COVID-19 patients being released from the hospital
an art gallery that displays  photos from the window for passing neighbors.
How has social distancing affected your work?
My newsroom like others has limited the amount of people who can come in and out of the newsroom.
It's hard to do the assignment desk job remotely, so when I'm home I focus on finding stories and even doing some interviews myself via Zoom.
I work in the newsroom only on the weekends for the time being. The weekends can already be quiet, but during this pandemic there are only a handful of people that can be inside at a time. That can bring some challenging situations, but I have a hard working team that work well under pressure. We've become accustomed to doing multiple newsroom jobs at once.
The field crews were all given protective gear and cleaning supplies.
They have special mic extenders to allow them to still grab MOS (man on the street sounds) and conduct interviews.
A good number of interviews are done via teleconference.
Name one or more bits of wisdom you picked up at UConn that guides your journalism.
Being prepared was something my professors at UConn stressed to me. Even though I never would have thought I would be covering stories during a pandemic, something about being prepared even when you don't know what's coming has always stuck with me. It's making sure your basics are covered. Making sure you're ready to go when a story breaks.
---