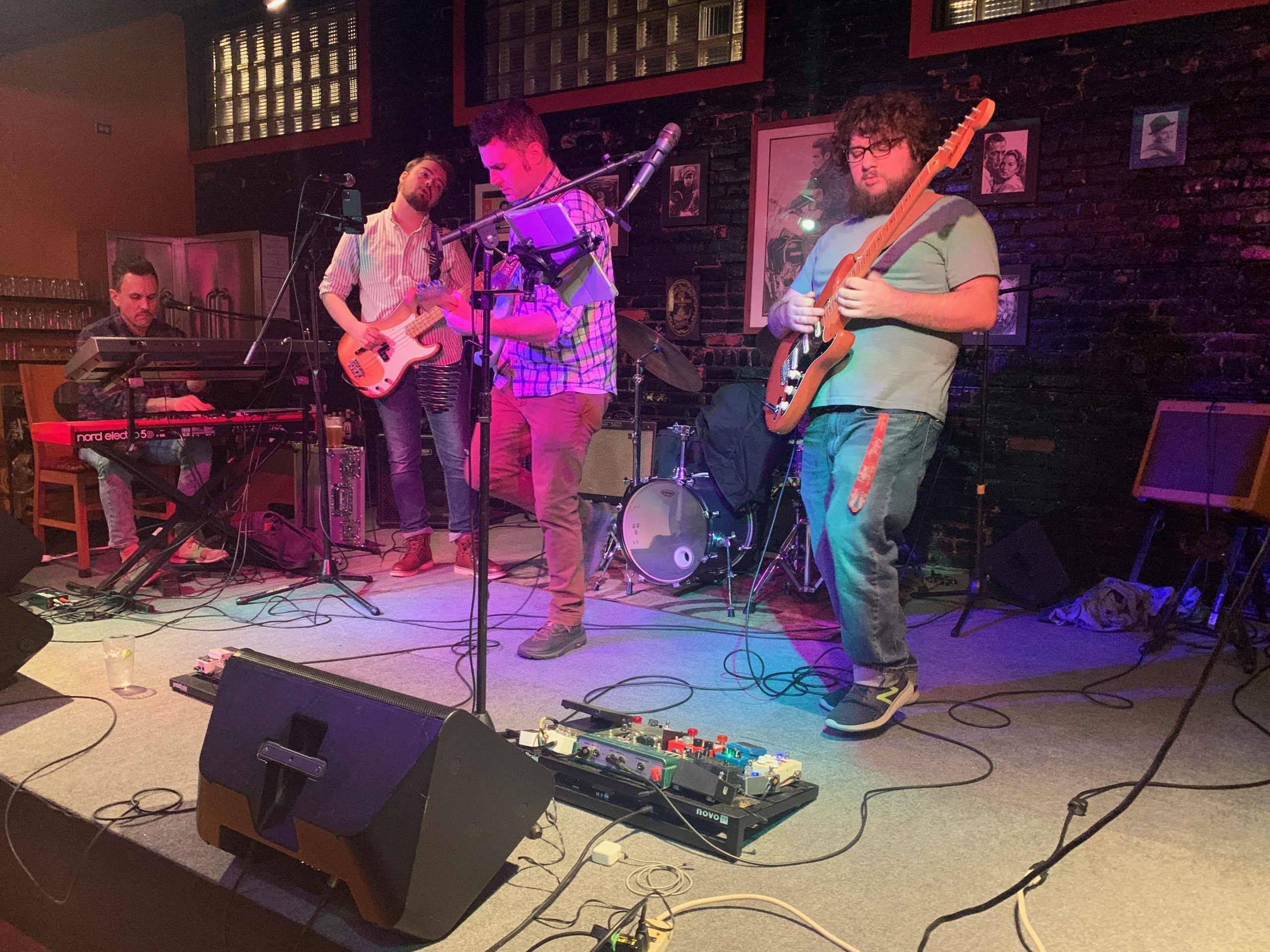 The eclectic and powerful music scene in New London was topic of study for a small group of UConn Journalism students in Spring 2022.  Corina Wallenta, Gladi Suero, John Leahy, Alison Cross and Madison Gardner  spoke with musicians, businesspeople, city and regional officials, educators and others to learn how music shapes the Whaling City and how the city shapes the music scene.
Their reporting in text, audio and photographs led them to make a variety of conclusions. Among these are that music is a great unifier, an economic driver, a vehicle for celebration of patriotism, identity, culture and ethnicity and promotion of social justice causes.
The project was directed by Prof. Gail B. MacDonald and Carlos Virgen, The Day's assistant managing editor for audience development. "Sound on the Sound" strives to tell parts of the overarching tale of music in New London.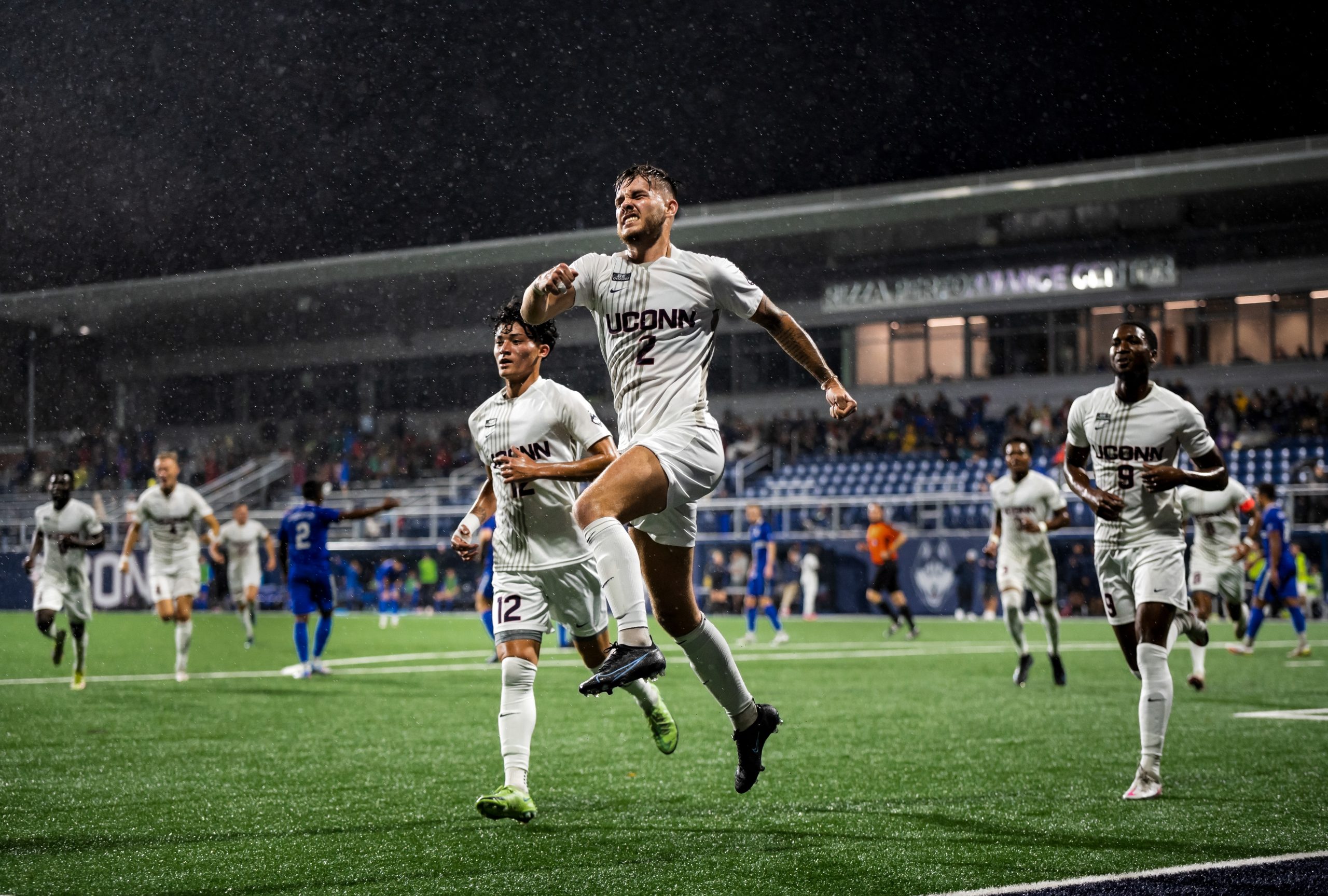 Kevin Lindstrom Places in Top 20 of Hearst Photo Competition
Congratulations to UConn senior Kevin Lindstrom for placing in the Top 20 of the 2021-22 Hearst Journalism Awards Photo One Competition. Lindstrom serves as photo editor of The Daily Campus and is a visual journalism student of Prof. Steve Smith.
Here is one of the images from Kevin's winning photo entry: UConn Men's Soccer midfielder Mateo Leveque celebrates after scoring a goal off a penalty kick during UConn's 2–2 tie against Creighton University on Oct. 16, 2021 in rainy conditions at Morrone Stadium.
The Hearst Journalism Awards program provides scholarships to students for outstanding performance in college-level journalism, with matching grants to the students' schools. There are 103 nationally accredited undergraduate journalism programs participating in the competition in 2021-22.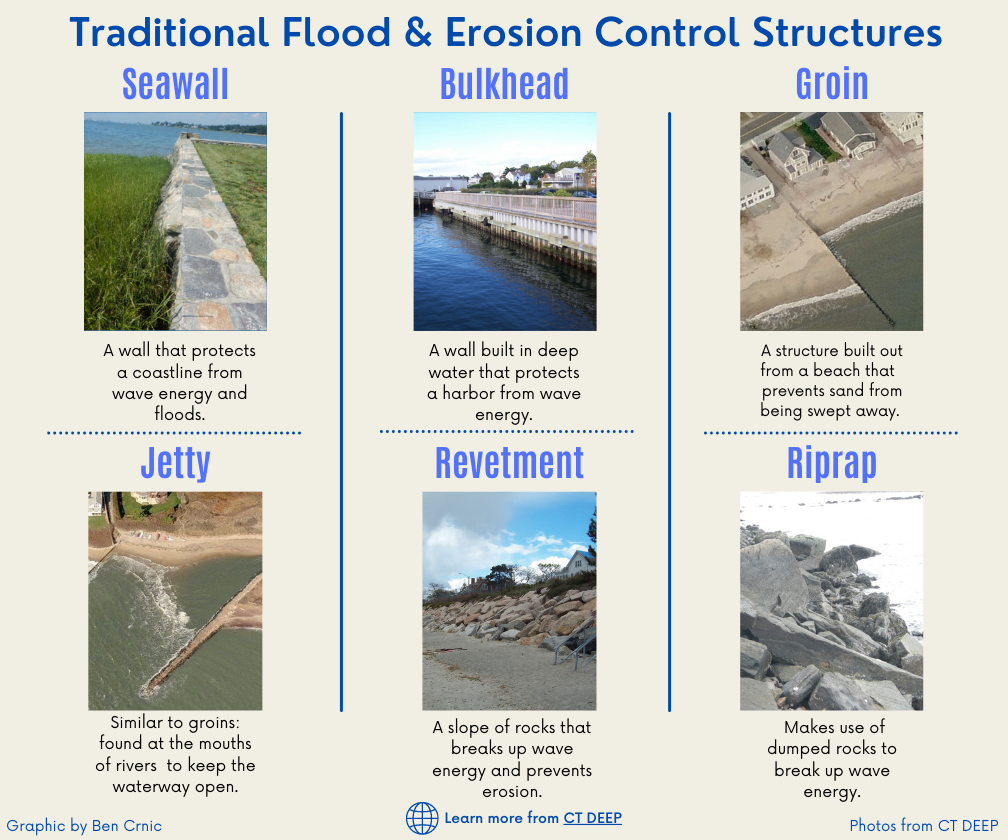 Living shorelines are erosion control projects that focus on safeguarding coastal habitats. Ben Crnic '21, a journalism and geoscience double major, explains the living shorelines being constructed at East Shore Park in New Haven and in other coastal areas in Connecticut. Learn about the cost, the policy around living shorelines, the alternatives, the critics and their relationship to climate change. The story features original and handout photos, as well as two original infographics.
This story was produced in Spring 2021 as part of an independent study project under the guidance of UConn Associate Journalism Prof. Marie K. Shanahan and published in July 2021 by The Connecticut Mirror.
This documentary film was produced in 2020 by student journalists Alethea Kavarnos, Jacob Rodier, Judah Shingleton, Colm O'Reilly, Meg Williams, Kara Murray, Isaac Bilmes, Sophia Pelletier, Yuanyuan Cao, Daniela Luna, Yuhan Ma, and Jake Roberts. The crew was overseen by Profs. Steven G. Smith and Scott Wallace. The film tells the story of the undocumented immigrant community in Connecticut and the activists who are helping them adjust to life and navigate the legal system to find a path to citizenship.
The documentary won 9th place in the 2020-21 Hearst Journalism Awards, team multimedia category. It was also selected for the 2020 Toronto Lift-Off Film Festival.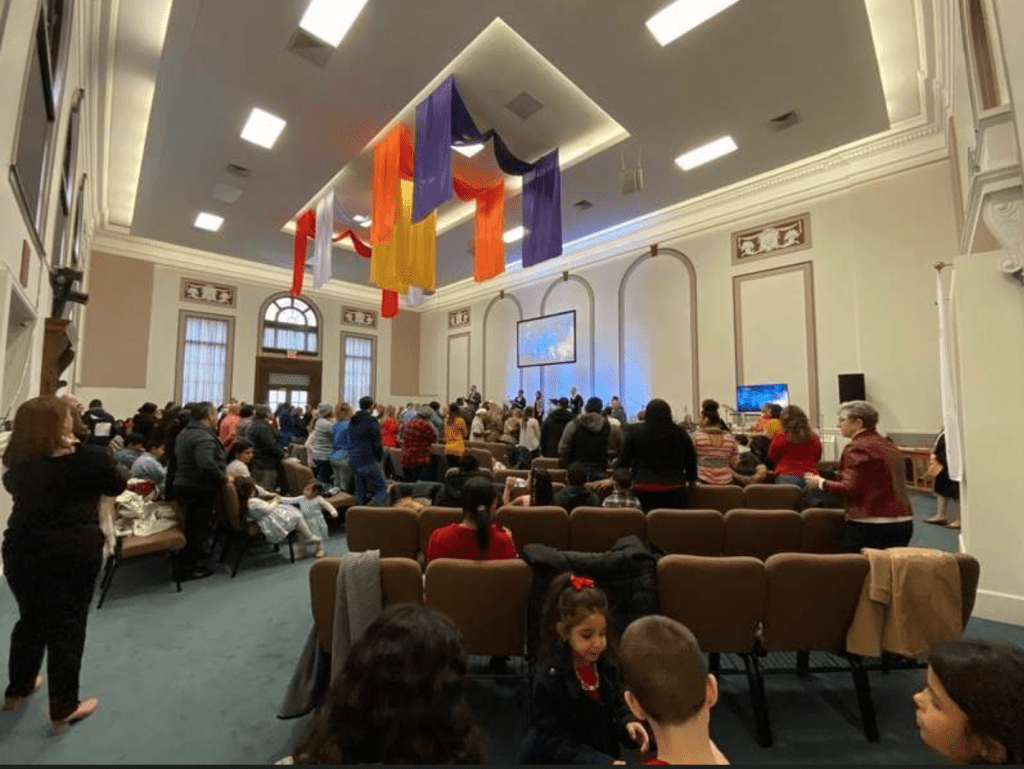 Eight UConn Journalism students studying community news reporting produced this project about New London's diverse faith communities and the extensive outreach and social justice work they perform. The students — Kevin Arnold, Margaret Chafouleas, Olivia Hickey, Allison O'Donnell, Daniela Luna, George Penney, Maxine Philavong and Joseph Villanova— began working in January 2020 with Professor in Residence Gail Braccidiferro MacDonald, a former Day reporter, as well as Prof. Maureen Croteau and editors at The Day
The coronavirus pandemic shut down houses of worship, along with most businesses and schools in March 2020, and severely impacted the students' ability to conduct face-to-face interviews, but they were able to finish these stories under adverse conditions. The stories were published online and in print by The Day in October 2020.
Congratulations to UConn Journalism graduate Luke Hajdasz '20, who placed 3rd in the William Randolph Hearst Foundation's 2020-21 TV features competition. Luke was awarded a $1,500 Scholarship. He was also a semi-finalist in the overall student Broadcast TV competition.

Watch his winning entries: School Buses During COVID-19 and a feature on the UConn Fire Department.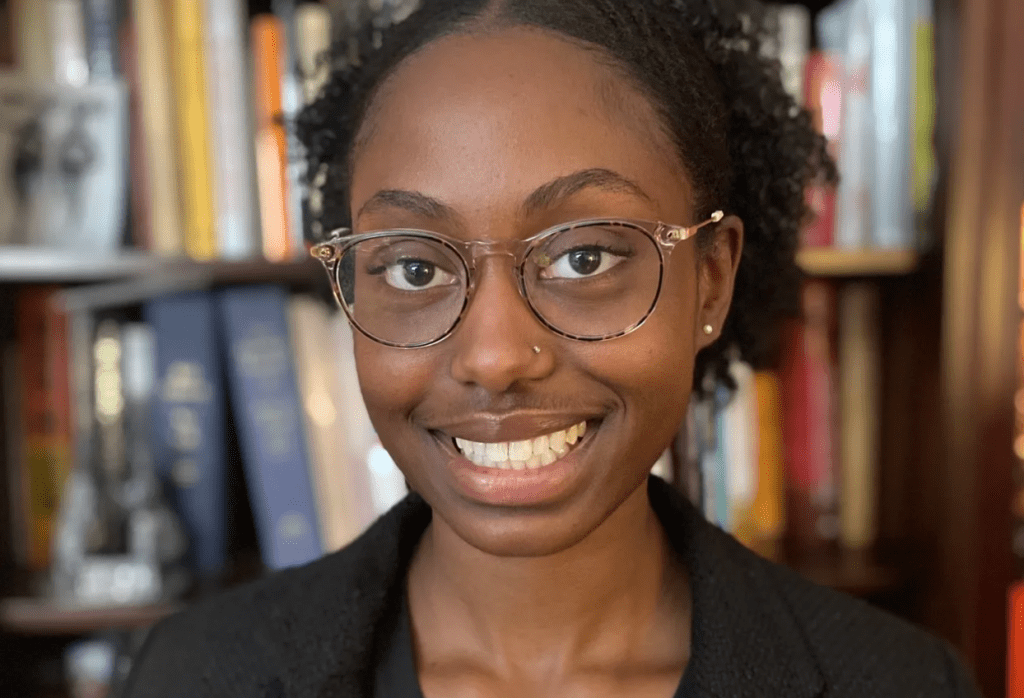 In Spring 2020, the COVID-19 pandemic impacted college students' mental and emotional health in ways they never could have imagined. UConn Journalism senior Jamiah Bennett '20 partnered with Associate Prof. Marie K. Shanahan and Assistant Prof. Amanda Crawford, to create a podcast on self-care practices for college students, called "Expect the Unexpected."
The podcast aimed to help college students process their experiences through conversations, building a community of individuals who can support each other today and in the future. Jamiah's podcast was featured in an 2021 exhibit at the Jan Shrem and Maria Manetti Shrem Museum of Art at UC Davis.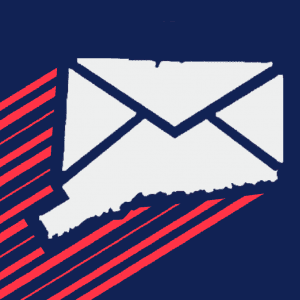 In Fall 2020, as the 2020 U.S. Presidential election and the COVID-19 pandemic collided, voters faced many challenges, including how to cast their vote and where to find reliable information. Under the guidance of Associate Prof. Marie K. Shanahan, journalism majors Ashley Anglisano, Fiona Brady, Ben Crnic, Mike Mavredakis, and Allison O'Donnell launched Crash Course: Election 2020, a 10-issue digital newsletter providing non-partisan information for voters about their choices come Election Day. It gave the students practical experience in producing a weekly newsletter on deadline. Some stories were republished by The Connecticut Mirror and Connecticut Health Investigative Team.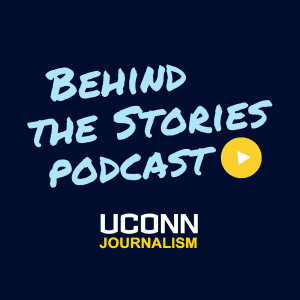 An original, ongoing podcast series featuring interviews by UConn Journalism students and professional journalists. The students find out the stories behind the news stories. The podcast has tackled such topics as covering race and racism, politics and the pandemic, cannabis, guns and women in sports journalism. The podcast was launched in 2017 as part of a Publication Practice course taught by Associate Prof. Marie K. Shanahan.
Listen on Spotify, Apple Podcasts or wherever you get your podcasts.
Joseline Tlacomulco is an undocumented student at the University of Connecticut and an activist for immigrant rights. She describes her family's journey coming to the U.S. and the struggles of growing up as undocumented youth in this multimedia project by UConn Journalism major Neel Razdan '19.
Neel's project placed 18th in the Hearst Journalism Awards 2018-19 Multimedia One: Narrative Storytelling-Features Competition.
Freedom of peaceful assembly is one of the rights Americans can exercise thanks to the First Amendment. Watch this animation by Adam Hushin '19 to understand the recipe for a successful protest or rally, and listen to his accompanying "Behind the Stories" podcast to understand what goes into organizing a protest or rally, and how news editors decide whether a particular event is worth covering.
The podcast features interviews with representatives from the Connecticut ACLU, the Connecticut Citizens Defense League, the Women's March, UConn PIRG and the New Britain Herald. This 2019 independent study project placed in the top 20 in the Hearst Journalism Awards for enterprise multimedia reporting.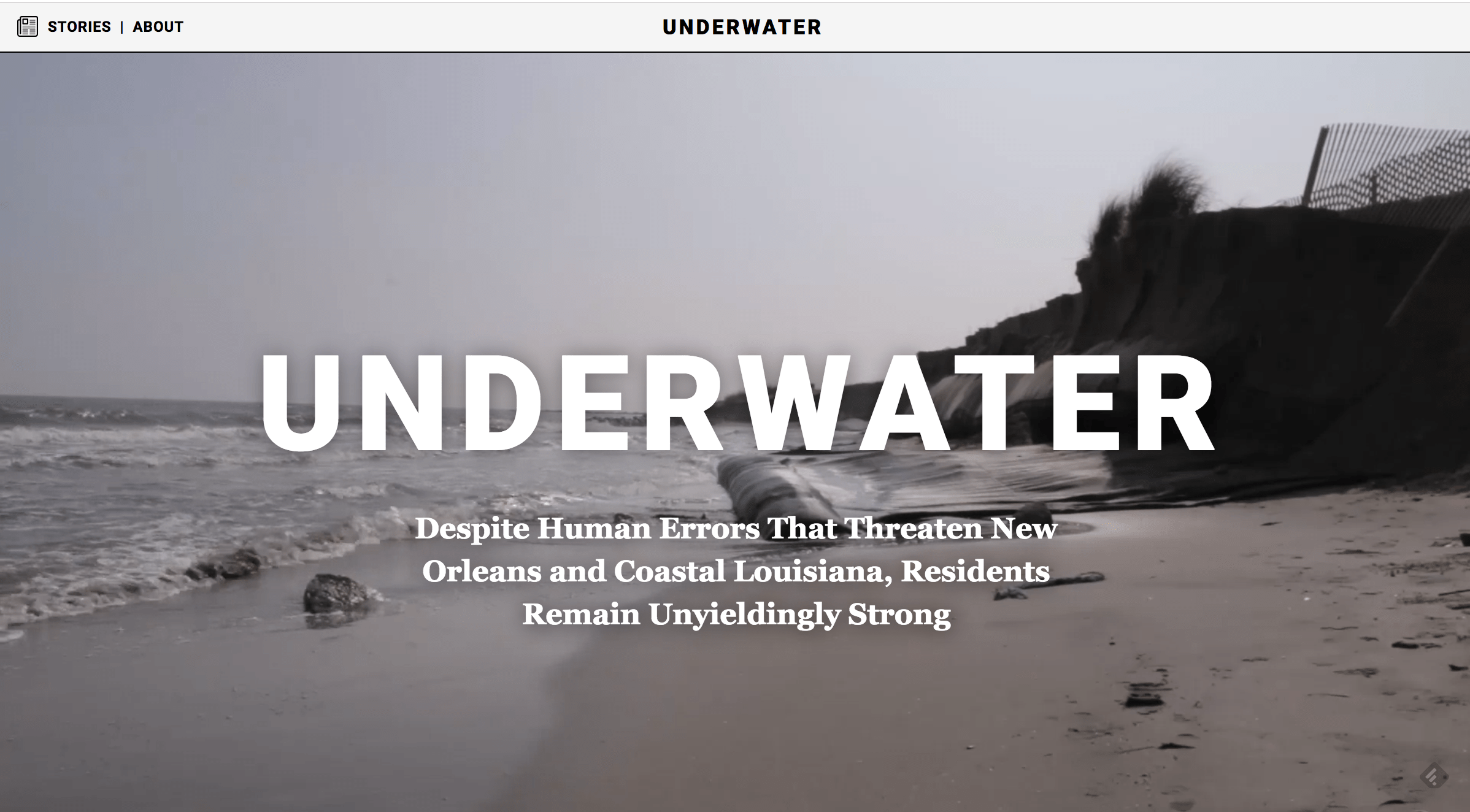 In March 2016, five UConn Journalism students in Prof. Bob Wyss' environmental journalism course traveled with him to Louisiana to report on the environmental challenges in Louisiana.
The students — Kimberly Armstrong, Diler Haji, Nicholas Shigo, Charlie Smart and Julia Werth — learned about the mechanics of environmental beat reporting on location. They spent the remainder of the semester producing a series of multimedia reports using a variety of online storytelling forms.
To view PDF articles on this page, you may need to download the free version of Adobe Reader®.
Law Enforcement
Katherine Eastman, Caio Goncalves, Jonathan Moore and Wenyi Xu, Not Your Everyday Police Department, The Chronicle 1/16/2017
Megan Krementowski, Annabelle Orlando, Antonio Salazar, Jeanne St. Onge, Social media a mixed bag for law enforcers, The Chronicle 1/5/2017
Robert Quinn, "Robber Steals Money, Scratch Tickets", NBC Connecticut, 1/25/2012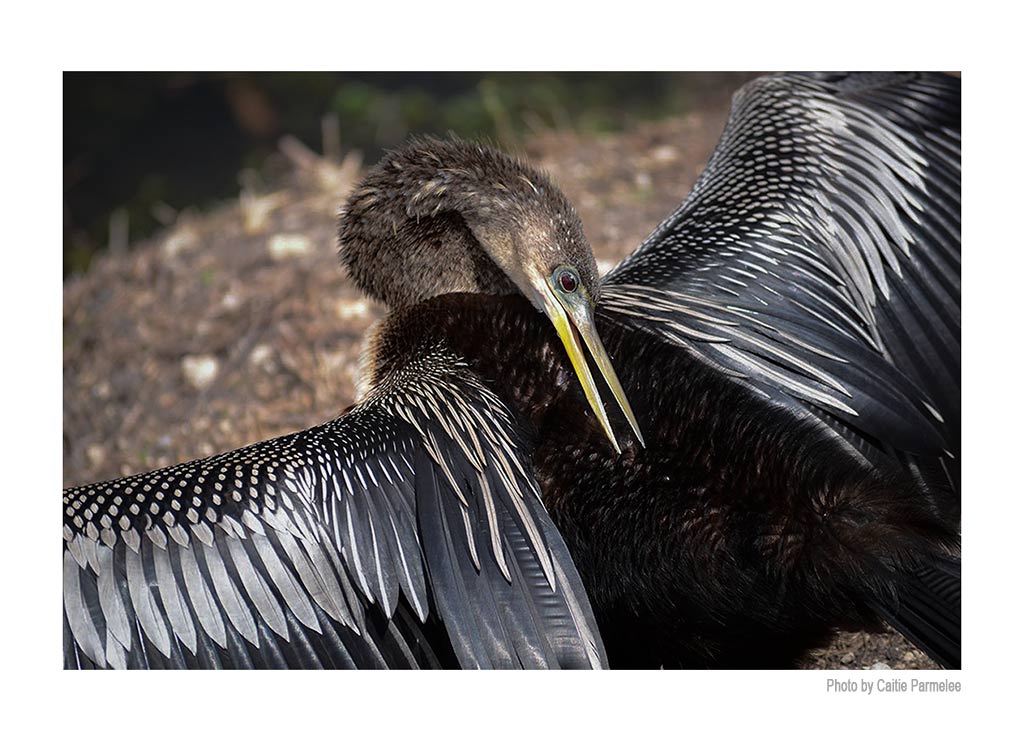 Education
Joseph Adinolfi, "Remedial College Classes Debated",  ctnewsjunkie.com, 2/12/12
Angie DeRosa, "Viewpoint: Reflecting on the Disconnect Between UConn's Commuter and Resident Students", College USA Today, 5/11/2014
Neyasha Howard, "UConn Freshmen Give Advice to Incoming Freshmen", Newswriting II Blog, 5/1/2013
Jacqueline Wattles, "Cost of UConn Has Changed With Student Preferences, State Support and New Technologies", CT News Junkie, 5/27/2014
Lauren Winer, "Storrs Center Project Transforming Area Near UConn", The Hartford Courant, 8/25/2013
Entertainment/Events
Robert Quinn, "Horror Film Returns to Its Source for Screening", NBC Connecticut, 2/8/2012
Robert Quinn, "Hartford Bar Celebrates Success of Manchester Moonshine Maker", NBC Connecticut, 2/9/2012
Jaimi Welch, "Plenty of Fat Tuesday Parties", NBC Connecticut, 2/20/2012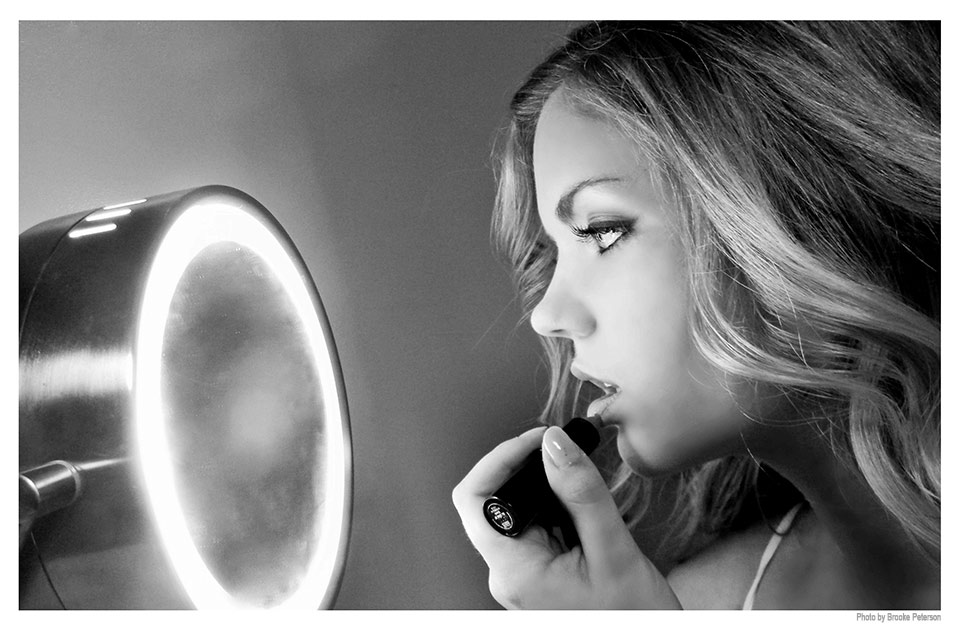 Health
Gillian Bromfield, "Stomach Pain? You're Not Alone", Connecticut Health I-Team, 8/20/2013
In Depth
Investigative Reporting Class, "C-HIT Investigates Drunken Boating Deaths", Connecticut Health I-Team, 5/23/2012
Investigative Reporting Class, "Boating Deaths Linked to Alcohol Exceed U.S. Rate", Connecticut Health I-Team, 5/23/2012
Investigative Reporting Class, "Candlewood: #1 in Lake Boating Accidents", Connecticut Health I-Team, 5/23/2012
Investigative Reporting Class, "Alcohol-related boating deaths increase in Connecticut", The Hartford Courant, 5/23/2012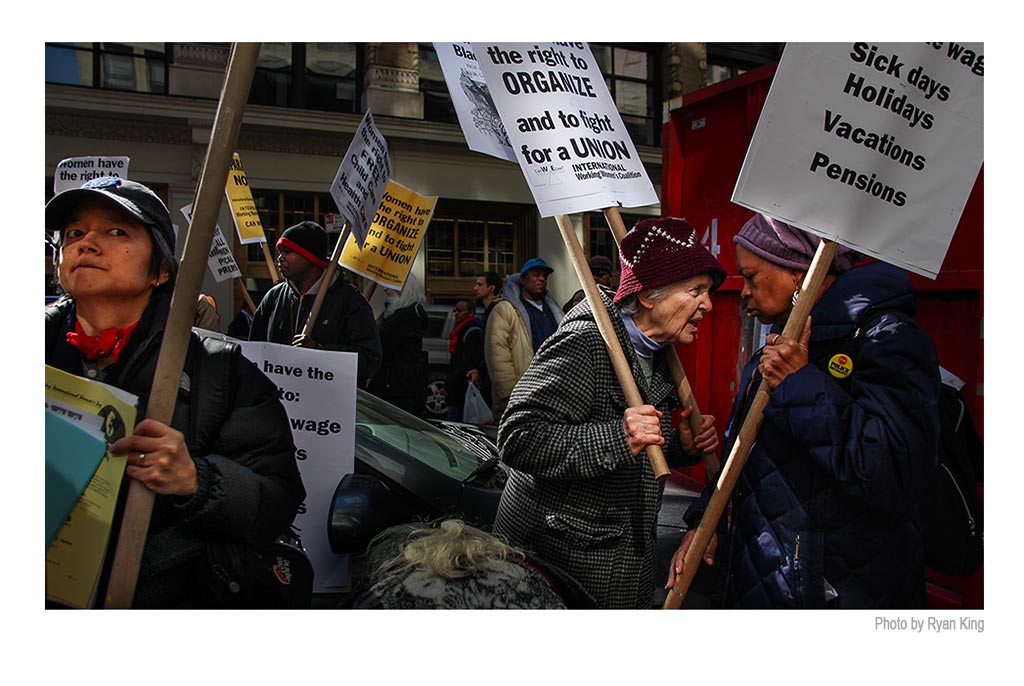 News
Ashley Leifels, "Tanning bed ban for minors clears legislative panel", Norwich Bulletin, 4/6/2013
Robert Quinn, "Hartford Restaurant Week Returns", NBC Connecticut, 1/25/12
Jaimi Welch, "App Keeps Parents Informed", NBC Connecticut, 2/13/2012
Jaimi Welch, "Gas Jumps to $3.90", NBC Connecticut, 2/27/2012
Politics
Elizabeth Bowling, "Voter registration mishap shuts out dozens of first-time voters", The CT Mirror, 11/12/2012
Jesse Rifkin, "Members of Congress haven't had a raise in years", USA Today, 8/15/2013
Giovanna Torres, "Following A First Time Voter", Newswriting II Blog, 11/6/2012
Sports
Cody Milardo, "Good cheer spreads in Storrs", ESPNW, 4/7/2014
Robert Quinn, "Super Send-off for Pat's Player's Mom", NBC Connecticut, 2/1/2012
Robert Quinn, "Local Dogs Promote Puppy Bowl", NBC Connecticut, 2/1/2012