There are plenty of reasons why you should study journalism at the University of Connecticut. We asked a dozen of our alumni to tell us three reasons why earning a UConn Journalism degree was a great decision.
---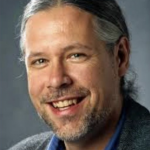 Glenn Smith
Watchdog/Public Service Editor, The Post and Courier
Charleston, SC
Class of 1987, Winner of the 2015 Pulitzer Prize
1. Journalism remains a critically important craft in our society and a crucial backstop to democracy. UConn's veteran team of instructors offers students a wealth of hands-on experience and keen knowledge of today's trends, tools and possibilities.
2. Journalists have the privilege of working a profession where they can truly make a difference in people's lives. UConn produces solid reporters and gifted writers with the skills necessary to hold public officials accountable, expose wrongdoings and shed light on pressing issues that affect us all.
3. Are you a curious person? Journalism is a profession in which you get paid to talk to interesting people and learn something new every day. A UConn diploma in journalism is like a golden ticket, an international passport to pursue your craft wherever your interests might take you.
---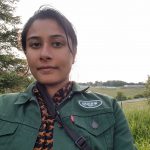 Purbita Saha
Senior Editor, Popular Science
New York, NY
Class of 2012
1. For the stories you'll hear: From professors who've covered genocide in Sarajevo to those who've moonlighted as Sherlock Holmes novelists, the UConn Journalism department is led by a well-storied staff that spans time, mediums and expertise.
2. For the lessons you'll carry through your career: Some of the advice you'll glean in your classes, whether it be during an ethics discussion or an environmental journalism trip, may not make a deep impression in the moment. But as you put your skills to work in the real world, you'll find yourself calling back the gems of wisdom that your UConn professors shared.
3. For the friends who'll help you hit your ambitions: My journalism network still largely depends on the people I met at UConn. Between Daily Campus colleagues, classmates and retired and current professors, I have a solid web of contacts to talk shop and expand my knowledge of the industry with. I may have graduated six years ago, but I still continue to learn from UConn to this day.
---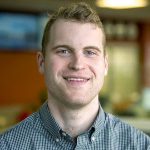 Jackson Mitchell
Digital Audio Editor, WBUR-FM, Boston's National Public Radio station
Boston, MA 
Class of 2016
1. Journalism skills are life skills: talking to people, being understanding and empathetic, listening and presenting information in a clear and compelling way. You will never regret being good at these things.
2. Being in journalism is a thrilling way to observe the world around you. It has given me a life vantage point that I value immensely. I am never bored.
3. There are few careers where you can go to work every day and honestly feel like you are serving the public interest. That feels really good.
---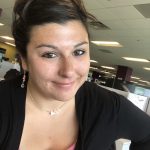 Kala Kachmar
Investigative Reporter, Courier-Journal
Louisville, KY
Class of 2009
1. The faculty that make up UConn's journalism department is incredible. Not only are they current or retired journalism professionals, but many will go out of their way to help students establish connections that often lead to internship and job opportunities. Classes are small, so it's easy to feel connected to the professors, other students and resources, of which there are plenty.
2. The diverse curriculum helped me develop well-rounded skills that have contributed significantly my versatility as a reporter. As a student when news consumption shifted significantly, professors encouraged us to embrace technology and learn different journalism disciplines. Versatile is valuable. UConn taught me the importance of that.
3. The courses actually teach you how to be a reporter, and the program overall taught me what I needed to know to be successful in the field. We had to write stories on deadline. We couldn't misspell names. We were held to professional standards.
---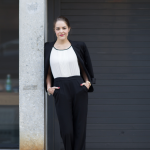 Melanie Deziel
Founder of StoryFuel
New York, NY
Class of 2012
1. The investigative skills I learned as a UConn Journalism student set me up for a lifetime of digging deeper, asking more pointed questions and telling better stories. 
2. Studying journalism at UConn taught me the importance of deadlines and being open to feedback, skills I use daily in my work as a content marketer. 
3. I can trace my entire career back to a UConn Journalism professor who first helped me discover my love of storytelling, and another who encouraged me to write for the Daily Campus.
---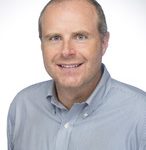 Eric Ferreri
Senior Writer, Duke University Office of News & Communications
Durham, NC
Class of 1995
1.  Journalism is more important than ever. Asking questions is critical, as is helping people understand "fake news" is a fake term.
2. At UConn, the entire community will be your laboratory. There's nothing abstract about the curriculum; it's a real-world experience every step of the way.
3. You'll eventually do something called Sudden Death. You'll hate it before you love it, but you'll learn a ton from it as well. 
---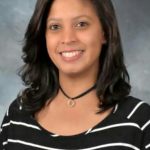 Karla Santos
Business and Arts Reporter, New Britain Herald
New Britain, CT
Class of 2017
1. UConn's journalism professors and advisors are always willing to help and they always make sure students understand the topic of discussion.
2. The journalism facilities at UConn have top-of-the-line equipment and classrooms that are set up for easy interaction between students and teachers.
3. Journalism at UConn is learned by doing and not just by sitting and listening. Students are often given assignments that reflect the same assignments one would be given when working as a journalist.
---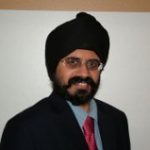 Simmi Buttar
NFL Editor, Associated Press 
New York, NY
Class of 1995
1. If you do go into journalism, no matter what type (print, TV, radio, online etc.), the skills you learn will translate.
2. Even if you don't go into journalism, the skills you learn will be invaluable in other fields.
3. Because good journalism is important. And we need more good journalists now more than ever.
---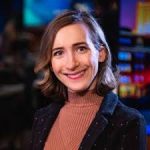 Hannah Dickison
Investigative Producer, WPRI-TV
Providence, RI
Class of 2018
1. Great education with an even better price tag. When I was looking at colleges, I knew I wanted a high-quality education, but didn't want to be overloaded with debt like I would have if I had gone to a school like Syracuse or Emerson. Fortunately I'm from Connecticut, so I was able to get in-state tuition and graduated with substantially less debt than my friends at other colleges. Even if you're out-of-state, the cost truly doesn't compare.
2. Accomplished professors. All of your professors will be award-winning journalists who are highly respected in their field. If you work hard and invest in your education, some will even become your mentors during and after college. All of my professors took me under their wings and were there for me not just academically, but professionally. I wouldn't be where I am now without them and am grateful for my education every day.
3. Big university, small program. There's no denying that UConn is a big school, but that's not the case for the journalism program. The size of my classes were always small and close-knit. Everyone in the program knows each other, whether you take classes together or not. I think that's something that's very rare and special about such a high quality journalism program.
---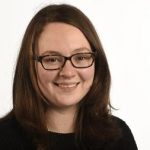 Kathleen McWilliams
Staff Writer, The Hartford Courant
Hartford, CT
Class of 2015
1. You get hands-on experience in class. UConn Journalism classes aren't just theory; you actually write in-depth stories on deadline and get edits from your professors.
2. It's fairly easy to double major with journalism and another subject. While demanding, the UConn Journalism program is flexible enough in the requirements that you can major in something else to flesh out your degree and give you valuable skills. For me, that meant double majoring in English, which helped my writing and research skills.
3. You learn from veteran journalists who are not only experts in the craft, but who know the Connecticut journalism world like the back of their hand.
---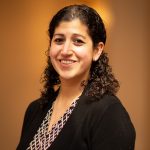 Alyssa Bosley
Lecturer and Social Media Coordinator, Hart School of Hospitality, Sport & Recreation Management, James Madison University
Harrisonburg, VA
Class of 2002
1. The first-rate faculty have excellent academic and professional credentials. They are engaged with their students and provide the tools for success.
2. The program has strong connections with industry professionals and media outlets throughout the country.
3. The coursework allows students to think critically and it provides practical experience.
---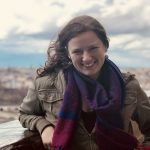 Sylvia Cunningham
Reporter/Associate Editor at KCRW Berlin
Berlin, Germany
Class of 2015

1. You'll learn about journalism from professors who are journalists themselves. So whether it's an ethical quandary, a confusing public record or a difficult source you're facing, chances are your professor has been there and has some good advice.
2. You'll be introduced to platforms and tools that make you a more dynamic storyteller. In one job interview post-graduation, I was presented with a published web story and asked how I would a) make it more interactive and visually appealing and b) push it out on social media. I incorporated what I learned from Online Journalism into my answer, and I landed the assignment. 
3. You'll be taught the fundamentals of good reporting, like getting a second (and third…and fourth) source, considering all sides, and writing a strong lede. Often when approaching a story, I think back to my all-time favorites from Literary Journalism for inspiration (see Jimmy Breslin's "It's an Honor"). And because fact-checking and copy editing comprises at least half of my current job, the foundation built from UConn journalism courses is critical. Plus, the trusted adviser you meet in Newswriting I – your AP Stylebook – will never be far away.


Special thanks to Kate Farrish '83 for collecting these interviews.
---