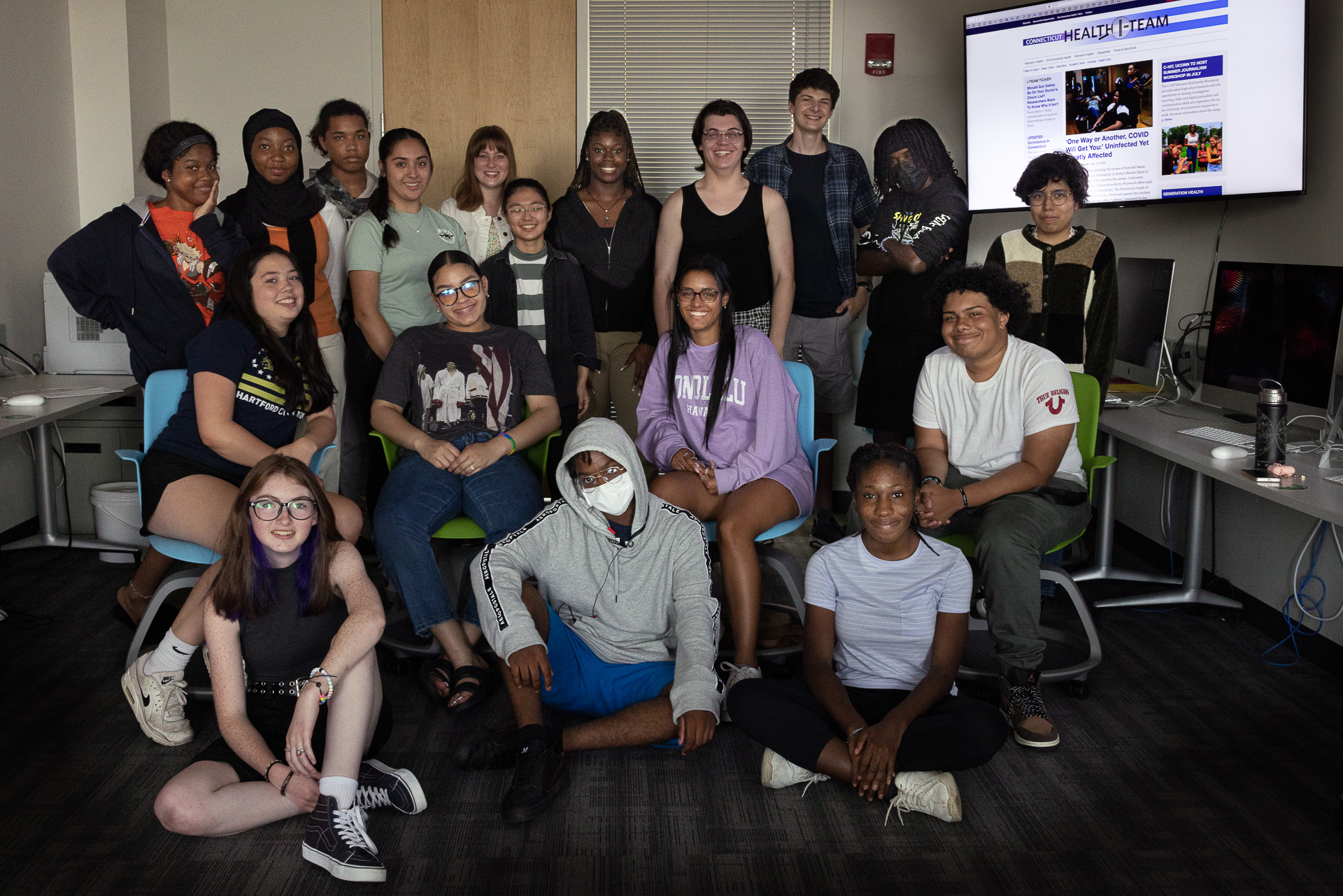 This July, the University of Connecticut's Department of Journalism will offer a one-week residential high school journalism summer camp, continuing an initiative started by the Connecticut Health Investigative Team (C-HIT) 12 years ago. 
Students between ages 15 and 18 from across the U.S. are eligible to participate and urged to apply. This year's camp runs from July 9-15, 2023 on UConn's Storrs campus in partnership with the UConn Pre-College Summer program. The multimedia journalism workshop will provide students with a foundation in news reporting, interviewing, newswriting, photography, video storytelling and podcasting. 
"Basically, we give the students a crash course in multimedia journalism," said Lynne DeLucia, a Pulitzer Prize-winning former assistant managing editor at the Hartford Courant who co-founded C-HIT and the high school journalism camp with the late Lisa Chedekel. Chedekel was an award-winning investigative journalist who passed away in 2018 at the age of 57. The two set up C-HIT as a non-profit independent news site dedicated to in-depth public service journalism and funded by foundation grants and individual donors.
"When we launched C-HIT in December of 2010, we knew we wanted to start a program that would get high school students a good introduction to this craft," DeLucia said. "Our mission has always been to train this younger group to just be empowered, and give them some skills and maybe instill a little bit of confidence in them."
C-HIT garnered many journalism awards for its deep-dive stories on health, safety, and medical issues, which were regularly published by Connecticut media outlets. The non profit news organization ended its 12-year run at the end of 2022. Its stories, including a wide selection of student work completed at the camps, remain online and will be archived.
The summer journalism camp, which took place on UConn's Storrs campus numerous times, will continue here. In the past dozen years, the summer workshop has trained 330 high school students in multimedia journalism skills. This year's program will be taught by Julie Serkosky, associate professor-in-residence in UConn's Department of Journalism. 
Serkosky said her aim is to lay a foundation of good practices. "Journalism is the best job I've ever had, and everything's different every day," she said. "We want to get high school students interested in that and excited about it, so that if it's what they choose to do, they'll be responsible and ethical journalists."
Working journalists teach sessions. Teachers and speakers during the 2022 workshop included Kate Farrish '83, an award-winning reporter and editor and assistant professor at Central Connecticut State University; Ayah Galal, Hartford Bureau Chief at WFSB News; Patrick Raycraft, a former Hartford Courant photojournalist, Sabrina Herrera '14, community engagement and social media editor at Connecticut Public; and Bonnie Phillips, editor of ecoRI News and an adjunct journalism instructor at UConn.
Stories produced by the high school students covered a wide range of news and personalities. New Haven student Trinity Ford interviewed the coordinator of UConn's Rainbow Center. Bowie, Maryland student Sydnee Assan investigated what's changed 10 years after the Sandy Hook tragedy. Milford student Melissa Santos reported on abortion laws in Connecticut and Oregon since the overturning of Roe v. Wade. Other stories covered sexual assault threats, climate change, music programs and more.
DeLucia said the camp's aim has always been "to embolden students to challenge authority, ask questions, get answers, and translate complex subjects into compelling multimedia stories."
The students also meet and work with others from economic and racial backgrounds different from their own. "That interaction provides for meaningful discussions about current events and the role of the media — as well as friendships," DeLucia said.
Kate Ariano is a 2022 UConn Journalism grad who attended the C-HIT camp as a high school student in 2017.
"Had it not been for the opportunity to be fully immersed in all facets of news writing, reporting, and making connections with peers and professors at UConn, I may not have realized the potential I had as a young writer," Ariano said. "My confidence in my ability to tell stories is founded on the lessons I learned in just one week with professors that would go on to be mentors for my next four years of college. Prepared is an understatement to how ready I was to start at UConn after the camp."
She added, "If you want to learn how to become a master storyteller; if you want to learn how to connect with your community to make a difference through your words; if you want to succeed as a writer, UConn Journalism is where you do it. And it all starts with the high school summer camp." 
The total cost of the seven-day program is discounted at 50% for students who take the 2023 multimedia journalism course. The cost is $1175.  If accepted, the final payment for the program is due by June 5. Thanks to a generous donation from C-HIT and supporters of the high school summer journalism program, eligible campers with financial need can receive free tuition. DeLucia said that a majority of the 330 students the camp has trained so far had received full or partial scholarships. Students should contact the UConn Pre-College Summer Program at pcs@uconn.edu for more information. 
The application fee of $45 will also be waived for applicants of the multimedia journalism course. Use Waiver code: UCJOURNALISM.  
Register here: http://s.uconn.edu/journalismcamp
In keeping with C-HIT's long-standing mission to make the workshop accessible to all students, a special fund for donations has been established by the UConn Foundation. Please consider donating so that all who apply can participate. Donate here: https://s.uconn.edu/campfund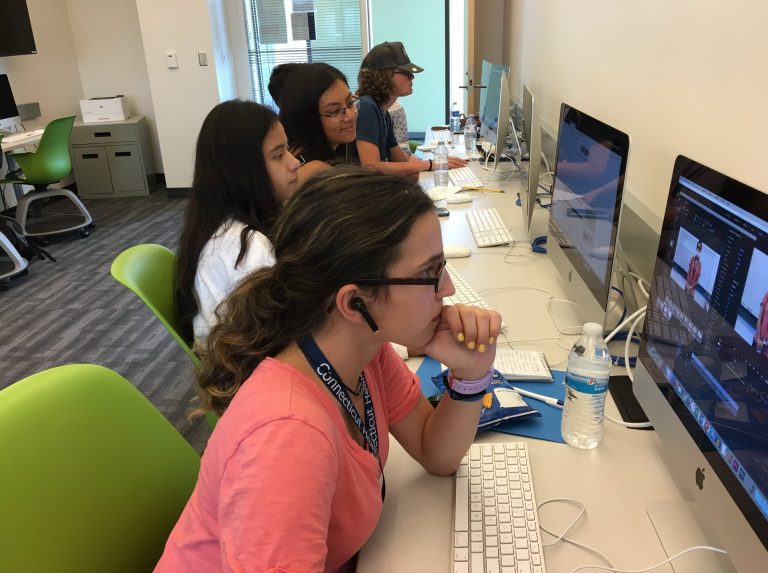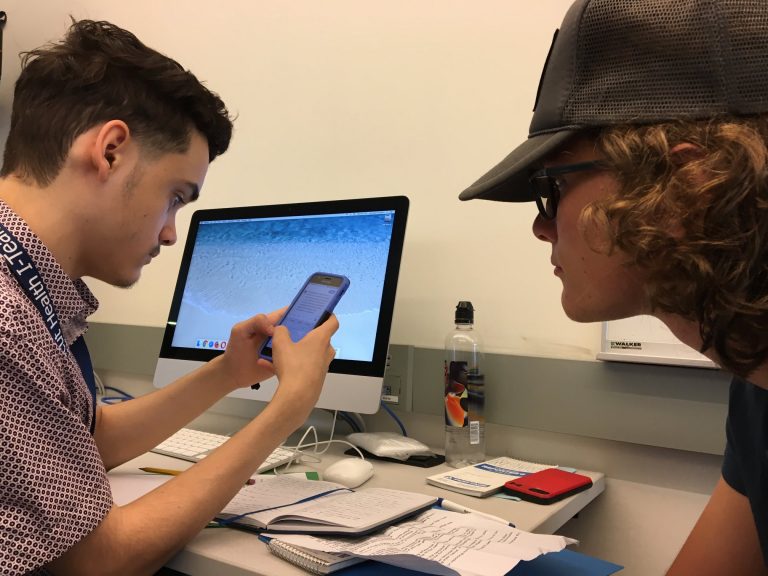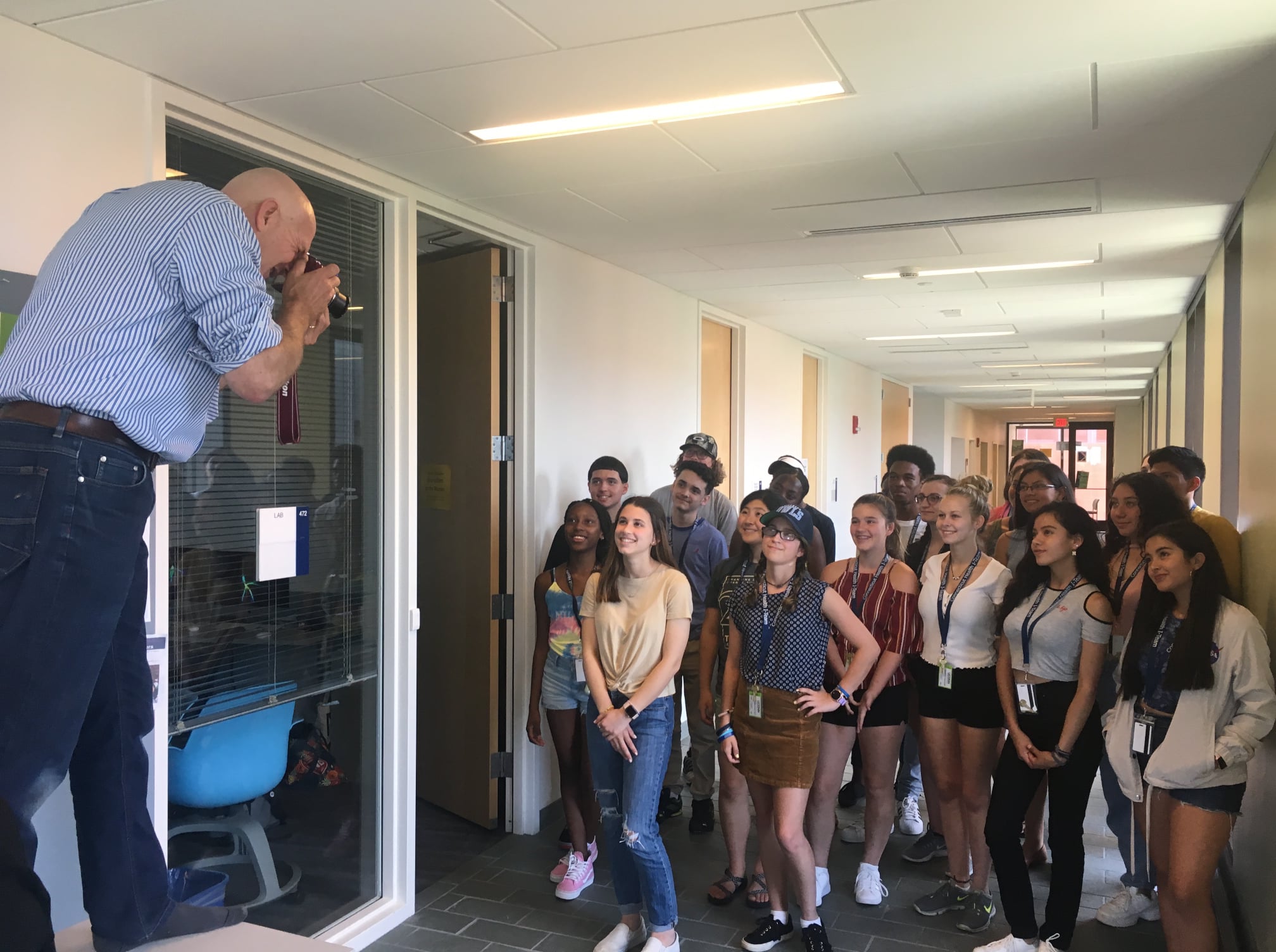 ---