During summer 2022, UConn Journalism faculty and students were engaged with research, internships and more. Here's a sampling of what we accomplished.
Internship at WCVB Channel 5 in Boston
UConn junior Sophia Dover, center, completed a summer internship at WCVB News Center 5, the ABC News affiliate in Boston. She worked in the creative service department, which gave her the opportunity to experience every step of the production process. Sophia participated in daily newsroom meetings, attended live field shoots, wrote topical and promotional scripts, as well as edited numerous pieces that appeared on air. She also shadowed anchors and producers during live newscasts, learning the ins and outs of the broadcasting process in front and behind the camera. The two anchors pictured are Maria Stephanos and Ed Harding.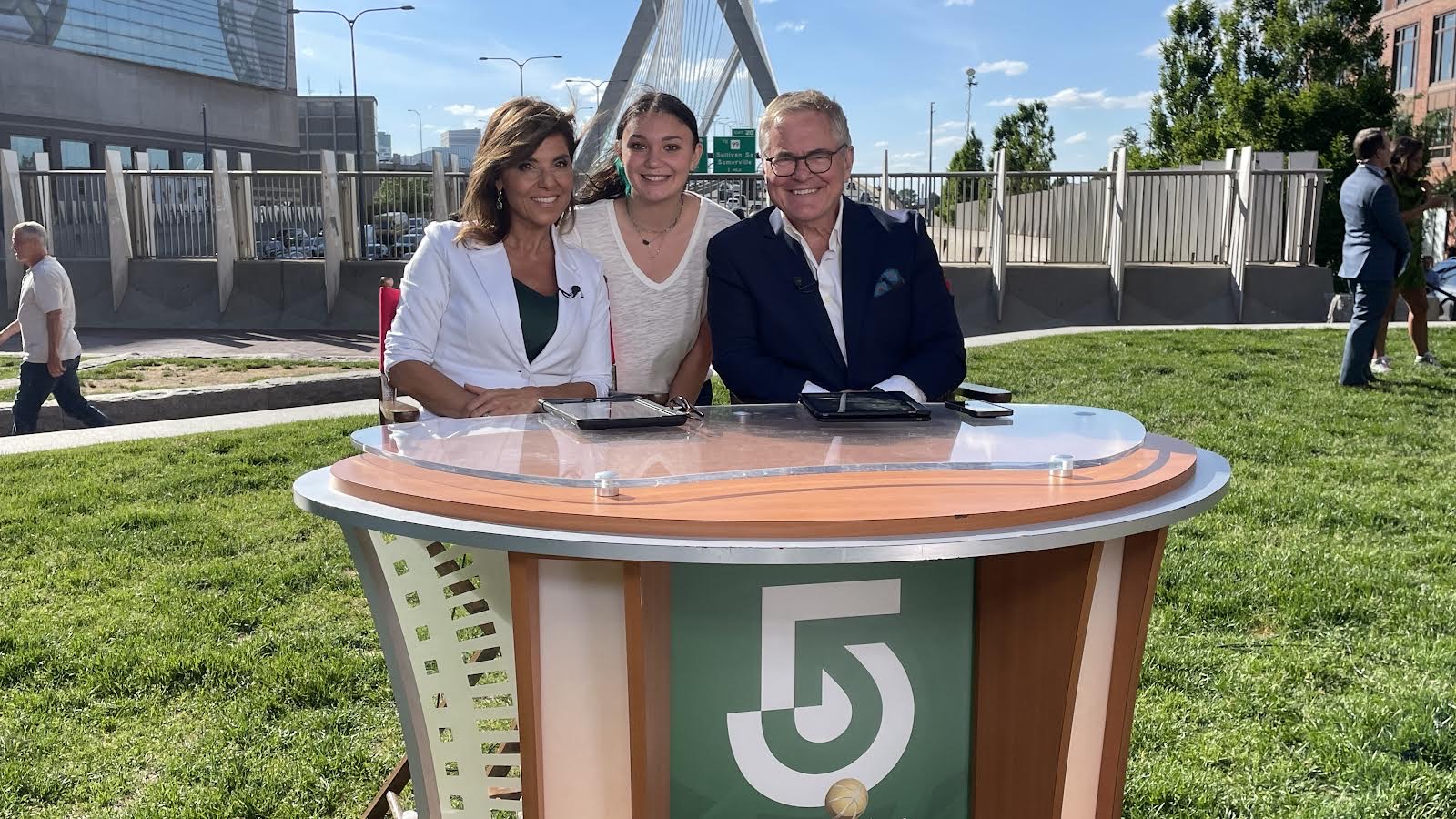 Fulbright Fellowship, Leyte, Philippines
Department Head Marie K. Shanahan spent three months in the Philippines at Leyte Normal University in Tacloban City. Shanahan helped teach a summer course, presented twice on campus, mentored students interested in journalism careers and interviewed local journalists. She also toured the U.S. Embassy in Manila.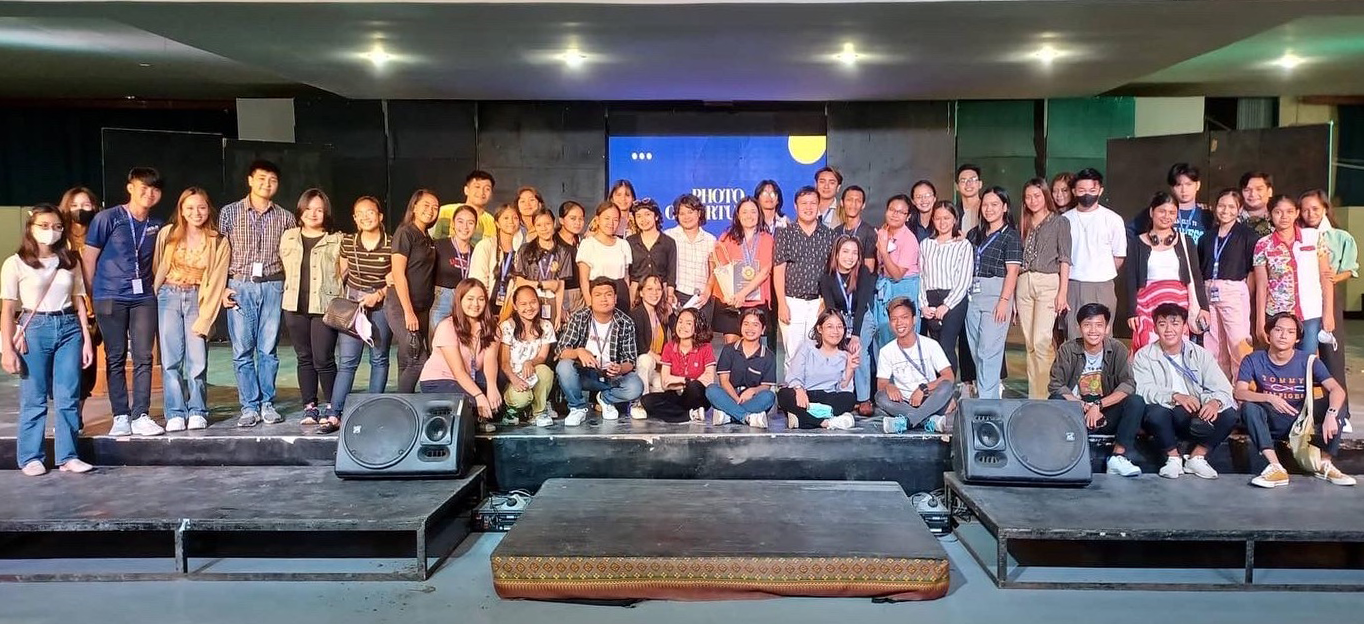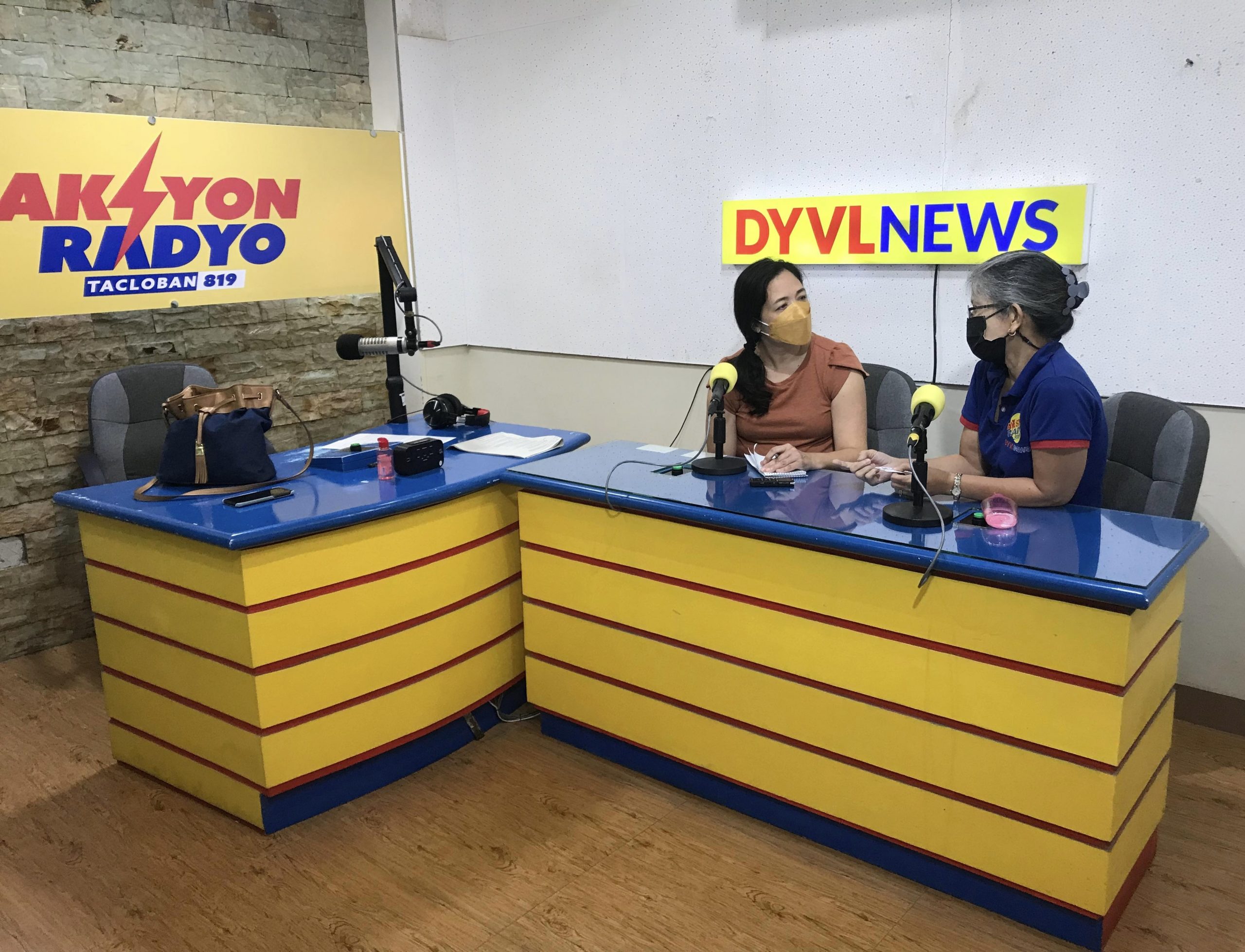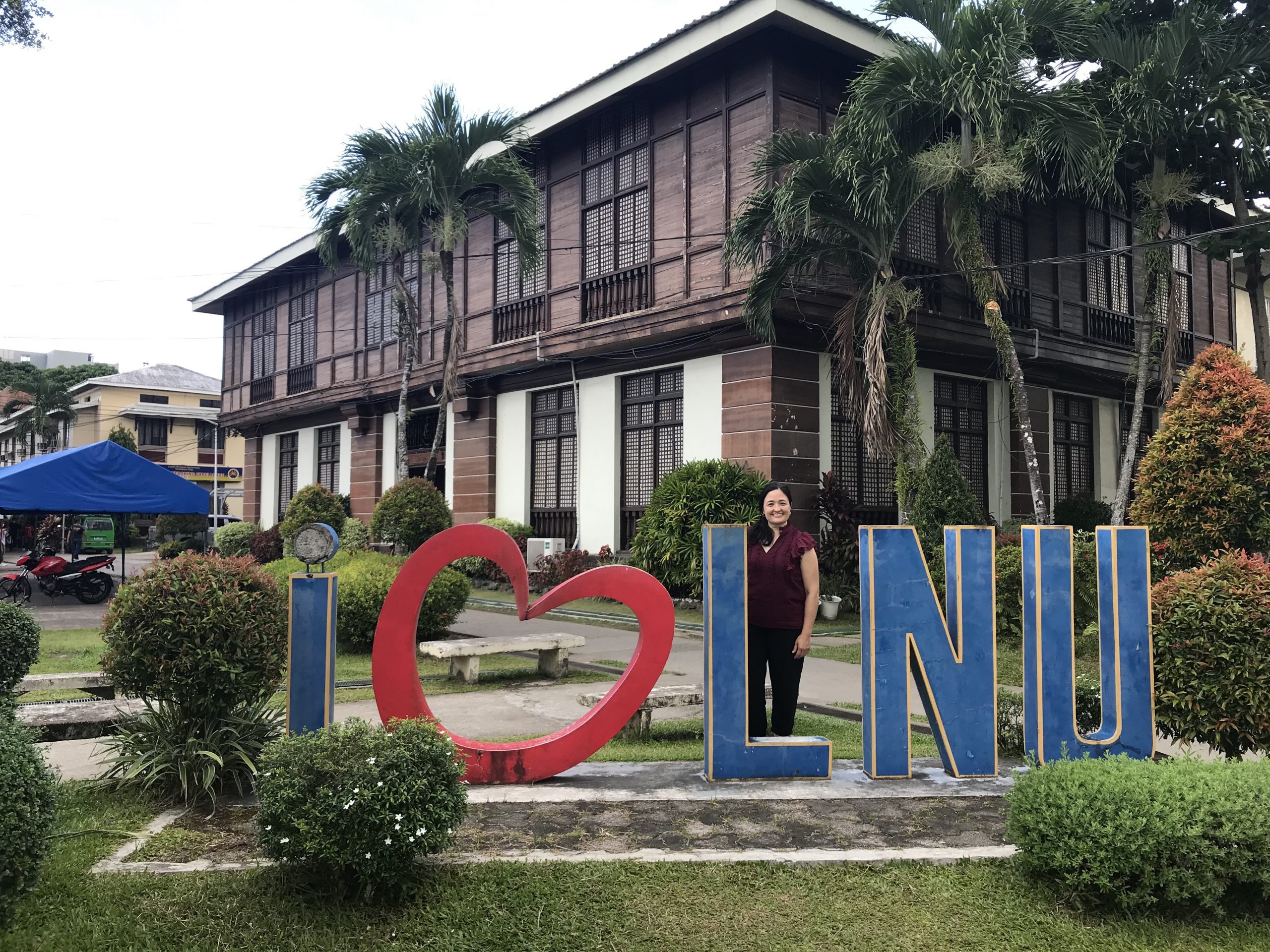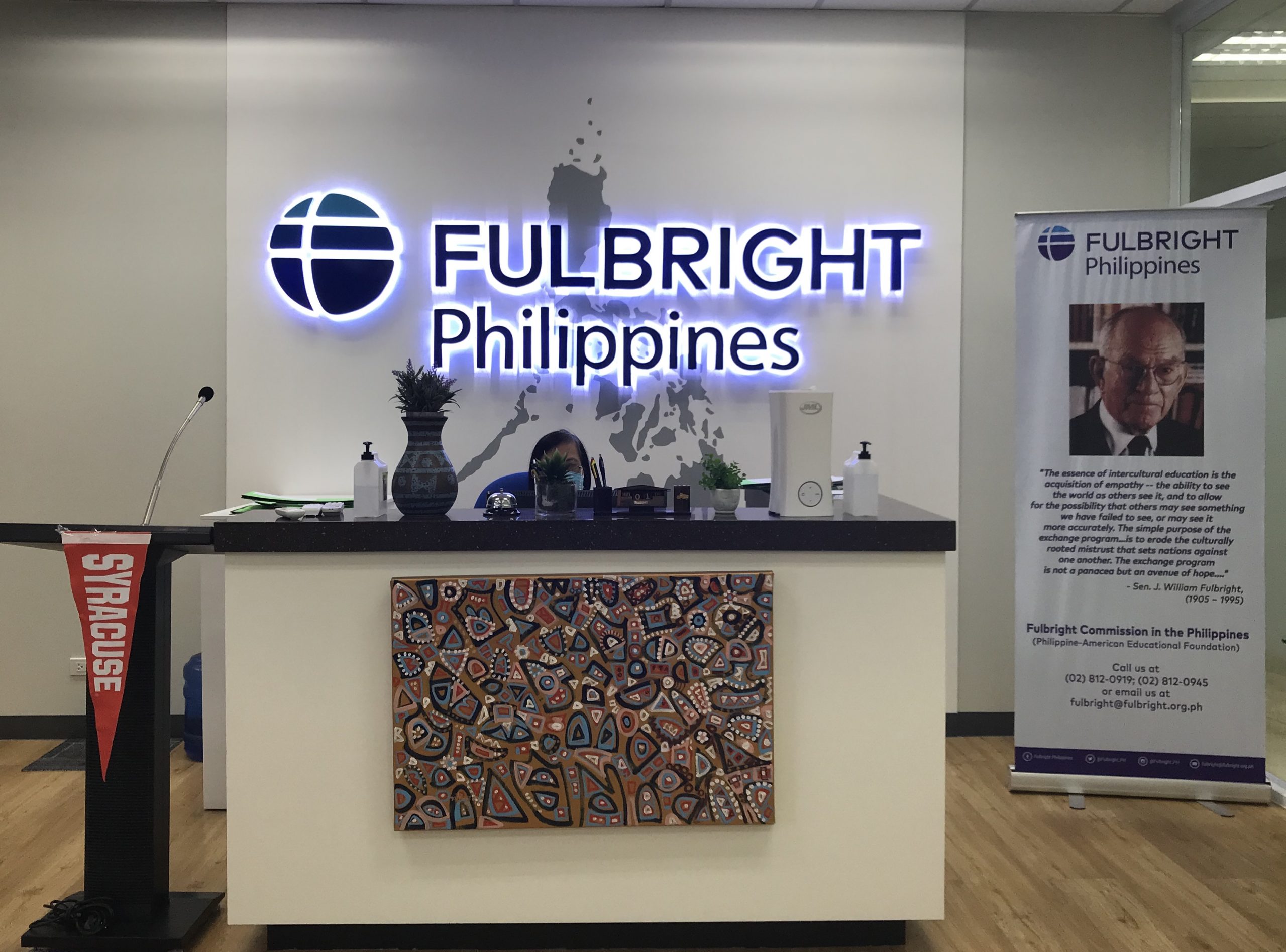 Production Operations Internship at ESPN
UConn senior Julia Gintof, a journalism and communications double major, spent her summer as a Disney Media & Entertainment Distribution Production Operations intern at ESPN Headquarters in Bristol. She was trained and mentored as a cleared media playout operator. Julia operated on her own during the last month of her internship on shows such as SportsCenter, First Take, and NFL Live.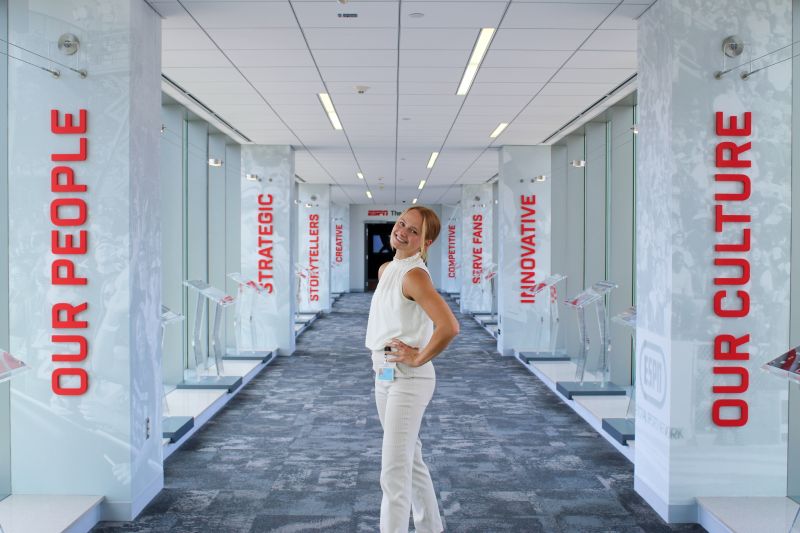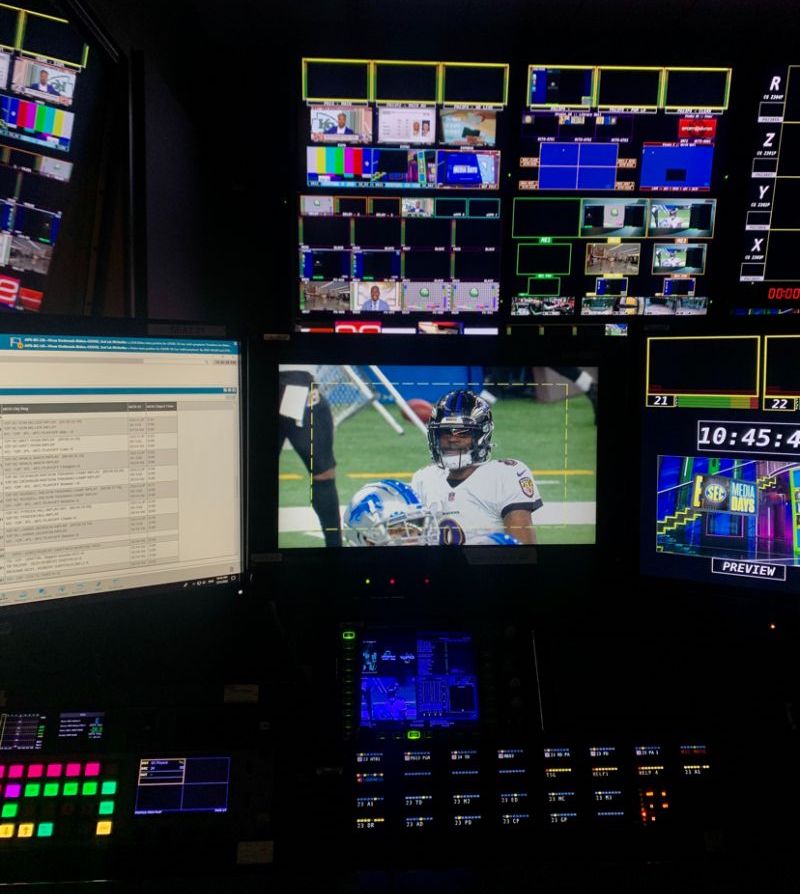 Internship at NBC Connecticut
UConn senior Kaitlin Patch '23 worked as a creative services summer intern at NBC Connecticut. Her role involved promoting news stories on social media. She selected the most important part of a news package and edited it down to a minute-long video post or reel for Instagram. She also photographed on location for Instagram stories, picture posts, and reels.
Internship at Washington Post Creative Group
UConn senior Christie Wang worked as an editorial intern for the Washington Post Creative Group, the branded content team at the Washington Post. Working on the Creative Leads team, she experienced the full life-cycle of custom advertising from pre-sale to post-sale. She wrote proposal copy, article copy, headlines and promo copy for branded content stories. She also imagined and pitched creative partnerships to clients. Christie's internship was based out of New York, but she took a trip to the DC office to help out with and attend a WP Live event.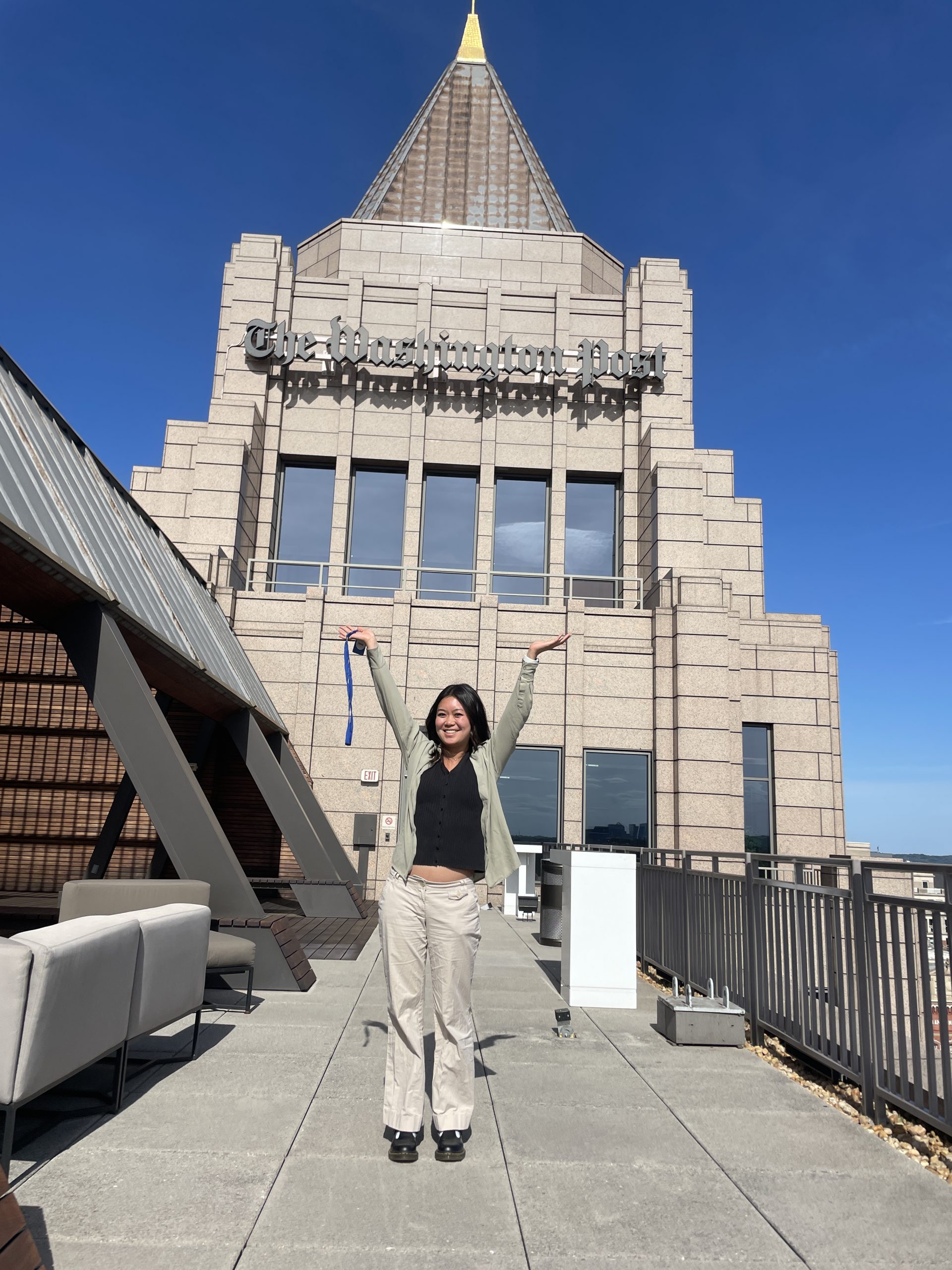 Research into UConn's land-grant heritage in Michigan
Profs. Mike Stanton and Steven G. Smith traveled to Native American land in Michigan's Upper Peninsula as part of their research into UConn's land-grant heritage. As a land-grant university, UConn benefited from thousands of acres of Native American land.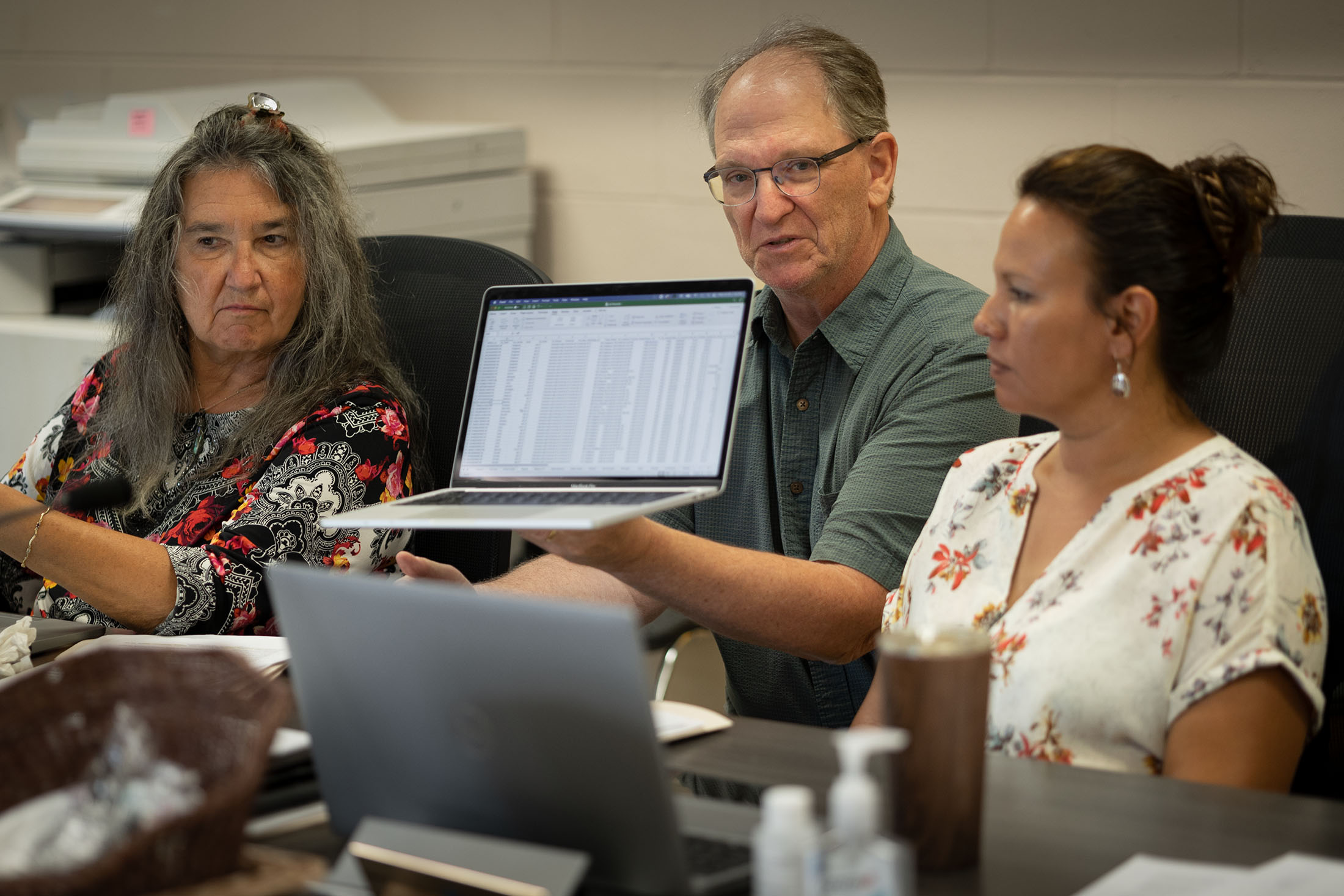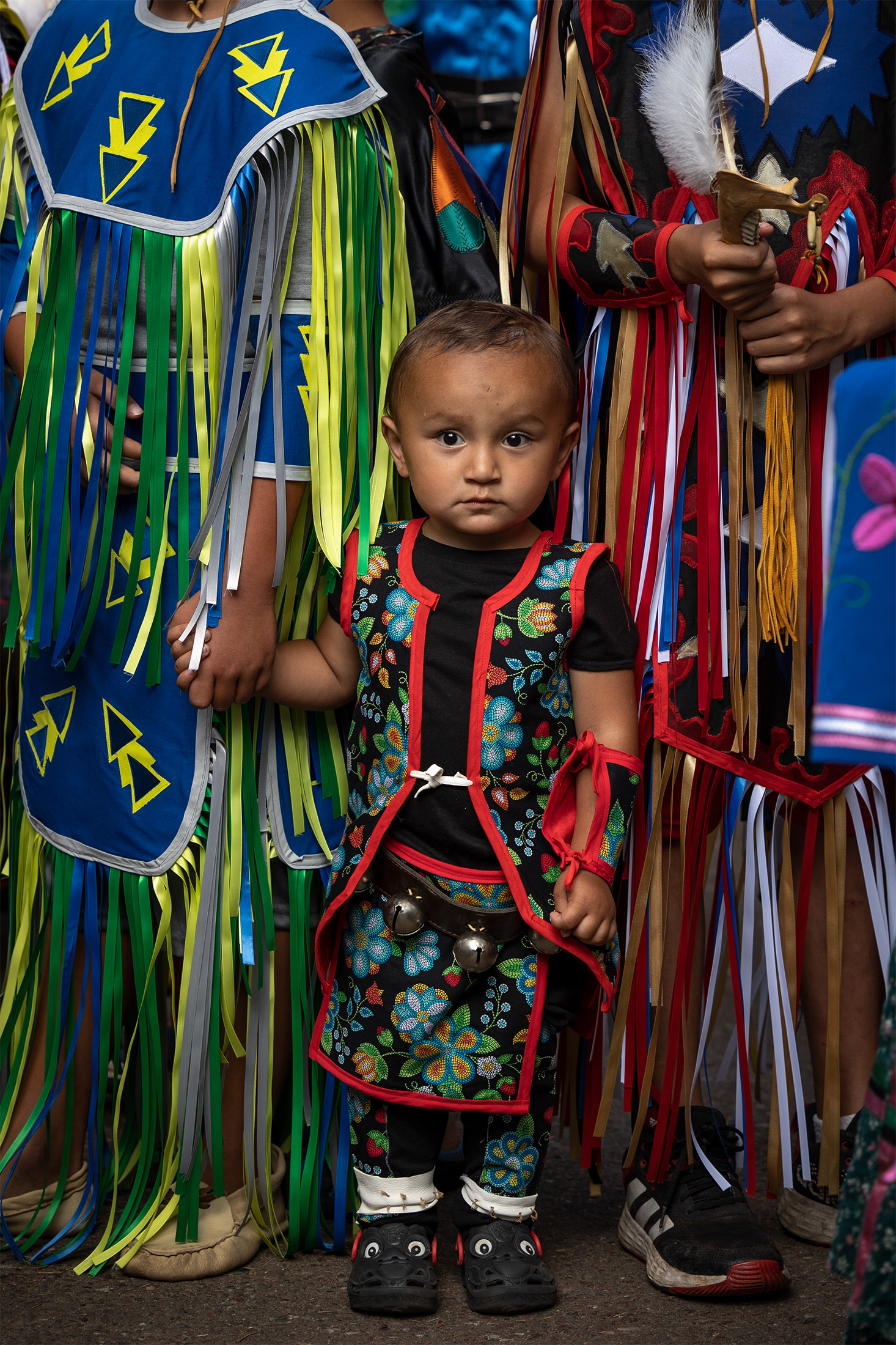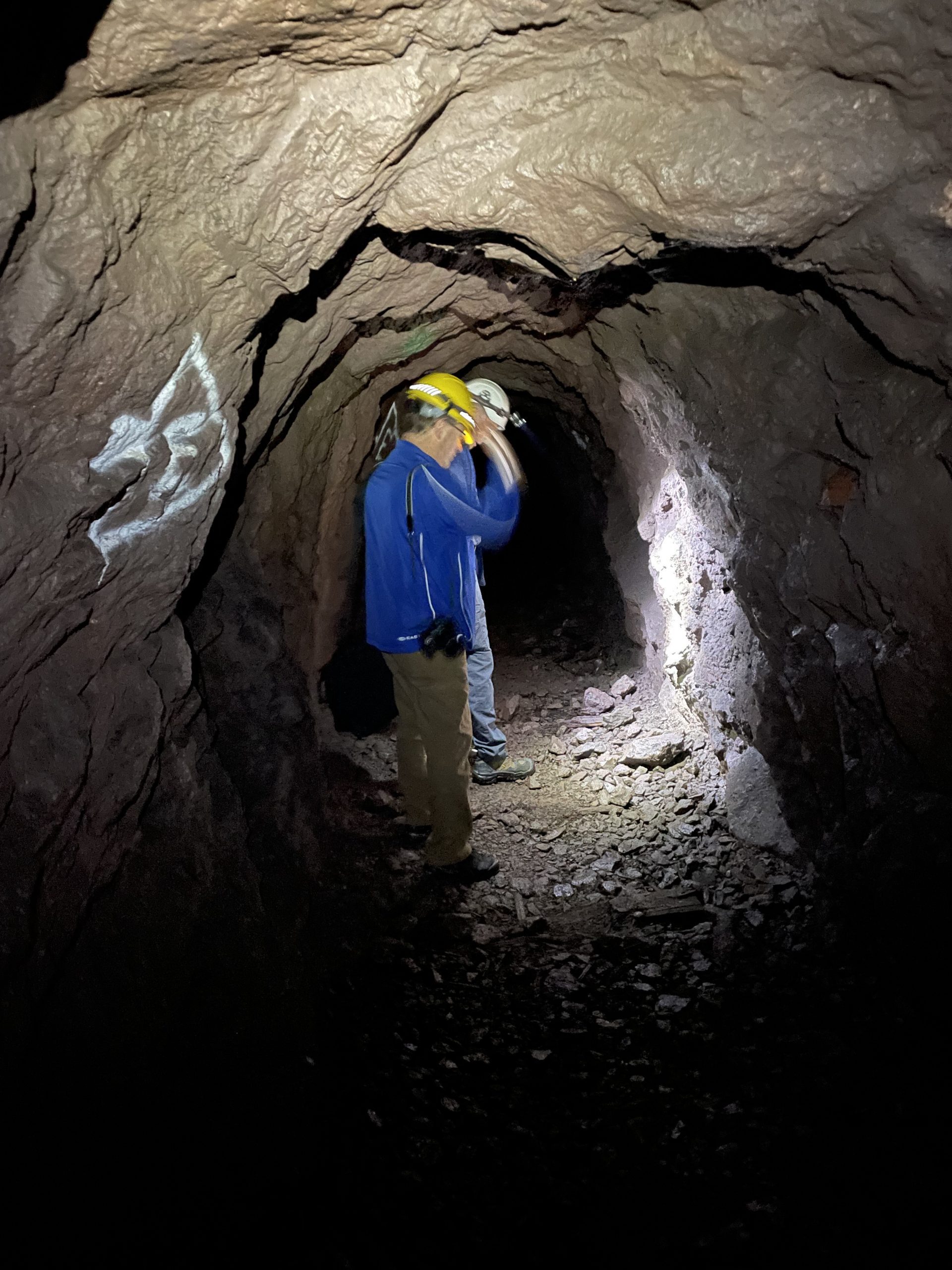 Congressional Campaign Communications Internship
UConn senior Carson Swick worked as an intern for Lisa Scheller, a candidate in Pennsylvania's 7th congressional district. Scheller faces Democrat Susan Wild in November. Carson is a journalism and political science double major who contributes to the Daily Campus as a copyeditor and opinion writer. He is pictured here at left with House Republican Whip Steve Scalise, center, and Scheller.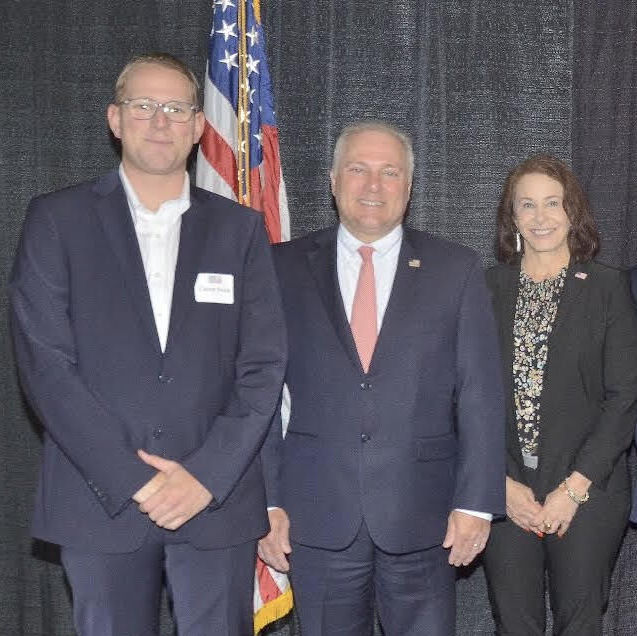 Corporate Communications Internship at Lockheed Martin
UConn senior Samara Thacker worked as an intern with Lockheed Martin for the second summer in a row.  She supported the company's Rotary and Mission Systems business, crafting newsletters and producing videos to educate and engage employees.  Samara said she enjoys "the great sense of community that the company provides for interns" including mentoring and networking opportunities. Previously, she produced and hosted seven episodes of The Lockheed Martin Intern Experience Podcast. Samara is a Journalism major with minors in Communications and Africana Studies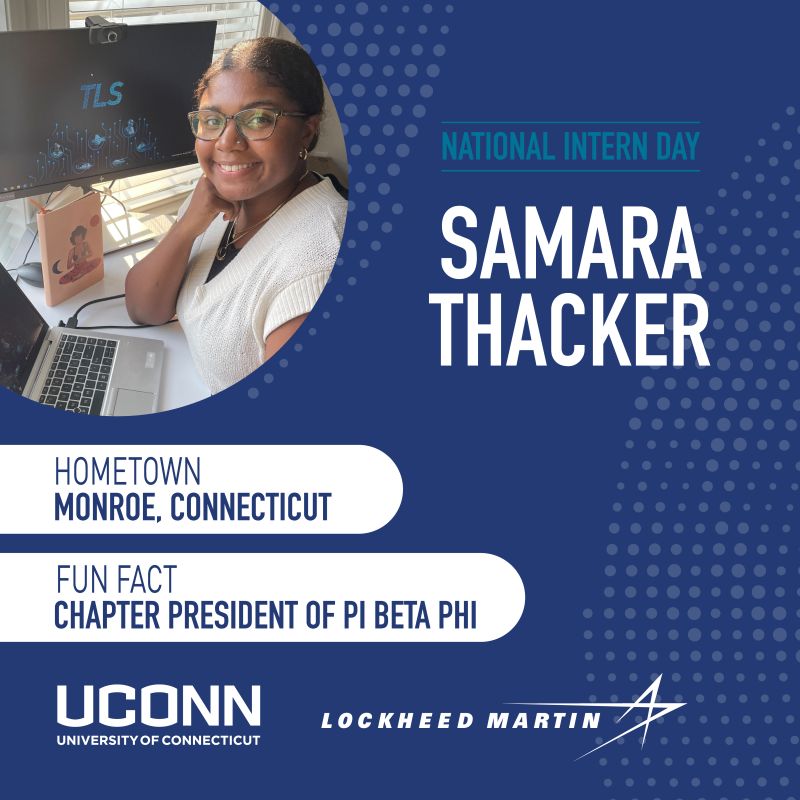 Opinion internship, Record Journal in Meriden
Madeline Papcun completed summer internship in the editorial department at the Meriden Record-Journal. The journalism and human development & family sciences double major helped craft and write weekly editorials, ran a weekly column and fact-checked op-eds. She also pitched in with interviewing, editing and some news coverage. She says she's excited to bring the experience she gained in the field back to UConn.
Reporting and social media internship, Connecticut Health Investigative Team
Colleen Lucey, a journalism and political science double major, worked as a summer intern for the Connecticut Health Investigative Team. She reported and wrote health-related stories for a younger audience, ages 18-40, and created posts for the C-HIT the Instagram page. C-HIT is an online publication that focuses on Connecticut health, public safety and environmental news. 
---