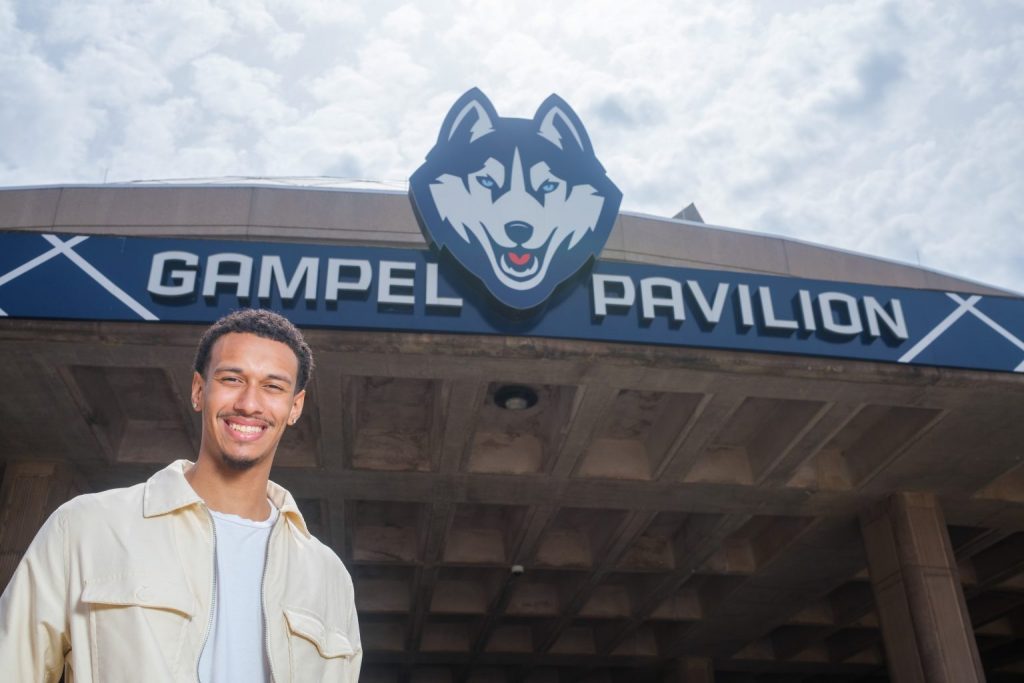 Ty Reeves watched UConn basketball growing up, but never imagined that one day he'd be accompanying the women's team to two Final Four appearances as one of the players the Huskies practice against. And that's hardly the only opportunity he seized during his time at Storrs.
Whether working as a student journalist at UCTV or the Daily Campus, or as an intern with the Athletic Communications Department, Ty was determined to make the most of his four years at UConn, in every venue from the classroom to Gampel Pavilion.
Now, as he heads off for a job in New York City, he leaves behind a piece of advice for the Huskies following in his footsteps: time goes by quicker than you think, so make the most of it while you can.
Why did you choose UConn?
UConn was always my dream school. I watched the men's and women's basketball teams growing up, but I didn't get to actually visit the campus until my sophomore year of high school. I fell in love with the campus and the atmosphere. Even though I was still in Connecticut, it felt that I was in a new place. After that visit, I knew this is where I wanted to be. So when I got my acceptance letter, it was a no-brainer that I was coming to UConn.
What's your major and why did you choose it? 
I'm graduating from the University as a Journalism and Communications double major but when I came to UConn I was just a Journalism major. Most students nowadays, I feel, choose to study Engineering, Business, or something in the STEM fields. But for me I knew that wasn't my calling. I'm not good at math, I didn't really enjoy sciences, but I knew I enjoyed writing and loved sports. I felt Journalism would set me up to achieve my goal, which was to work in sports media. I got a lot of criticism about choosing it as my major. Many told me it was a dying field and that there was no money in it. But what I've learned studying the field here at UConn is there are tons of opportunities and fields you can pursue with a Journalism degree. You don't have to just be a print reporter. The industry is evolving, and it has created so many opportunities in the field for Journalism students to consider as they head towards the real world with a Journalism degree.
---