Congratulations to Sarah Al-Arshani '19, one of 25 journalists selected for the National Press Foundation's Widening the Pipeline Fellowship. The program is designed to support early-career journalists of color and help them rise to positions of influence in U.S. newsrooms. Training topics include leadership, investigative reporting, accountability reporting, data journalism, multimedia skills and in-studio media skills.
Over the next 12 months, fellows will receive training in leadership, in-depth reporting and more to expand the pipeline of diverse journalists. Fellows will meet in Washington D.C. for a three-day workshop March 20-23, then meet once a month for virtual training sessions and return to Washington for a concluding training in 2023. The journalists are based in 18 states and hail from print, radio, TV and digital newsrooms.
Sarah is currently a news reporter at Insider, Inc.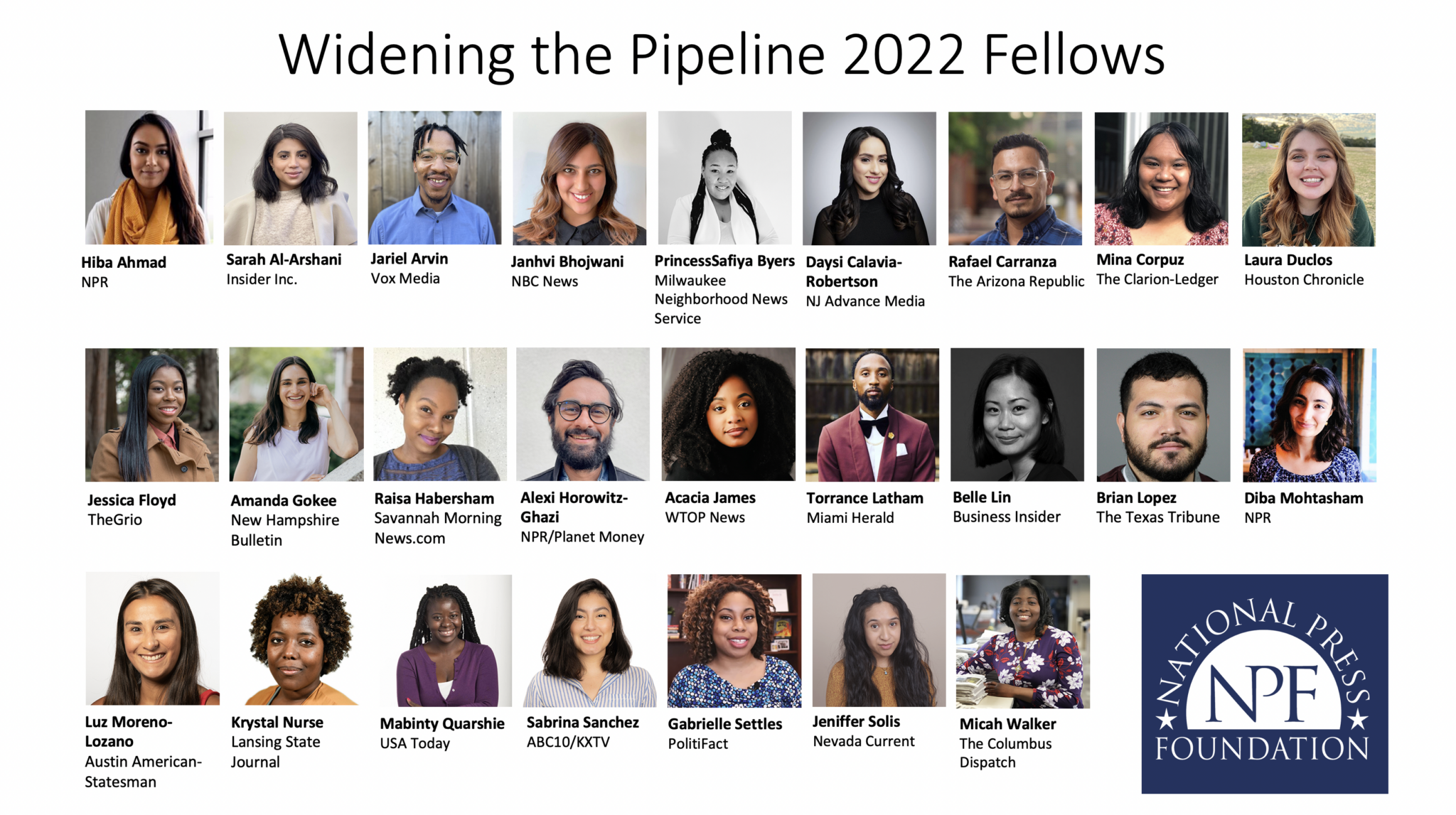 ---