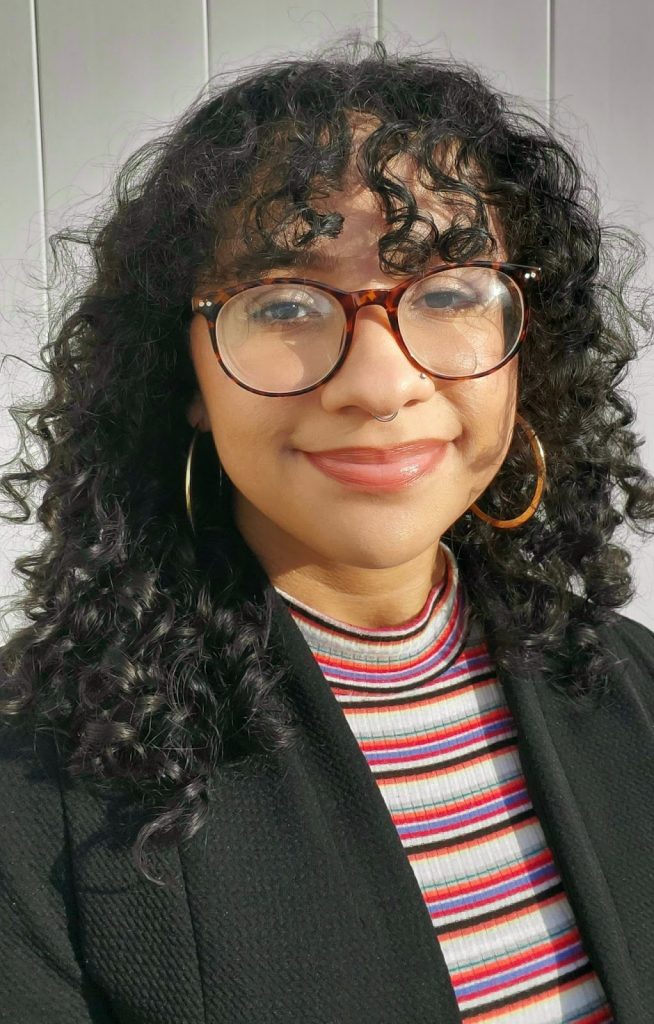 Gladi Suero, a senior at the University of Connecticut who is double majoring in Journalism and Communications and double minoring in Latino Studies and Diversity Studies in American Culture, is the 2021 winner of the Hortencia Zavala Scholarship from the New England Chapter of the National Association of Hispanic Journalists.
Suero is the first in their family to attend college and has a 4.0 GPA. Suero is interested in the intersection of journalism and social justice and is currently interning at St. Vincent DePaul Mission of Waterbury, the largest homeless shelter in Connecticut.
"Latinx people have been shut out of the media for far too long. We need to have a voice in news writing and newsgathering in order for readers, Latinx or not, to get the full picture," Suero wrote as part of the winning application. "This goes so much deeper than needing to meet diversity and inclusion expectations. This is about whose voice is telling the story and the Latinx voice is a strong, colorful, multifaceted one that needs to be heard."
Suero, who uses they/them pronouns, is the tenth Latinx student to receive a Hortencia Zavala Scholarship. The fund was created in 2016 by Hugo Balta, a former NAHJ president, as a way to help striving Latinx students while honoring the legacy of his grandmother, Hortencia Zavala.
"It is crucial that the next generation of diverse journalists get the education and mentoring necessary to produce authentic narratives about the challenges and opportunities of the emerging majority," Balta said. "The lack of Hispanic/Latino representation in newsrooms often produces one dimensional, biased storytelling shaping the general public's perception of a dynamic community."
According to the U.S. Census, there were 62.1 million Americans of Latin American descent in 2020, representing about 19% of the U.S. population. Clost to one in five Americans are Latina/o/x. In New England, Latinos are also the largest minority group, comprising 12% of the population.
The Hortencia Zavala Scholarship Fund has awarded a total of $21,000 since 2017 through NAHJ chapters to support Latino students pursuing a career in journalism. This year's scholarship was facilitated and judged by three members of the New England Chapter of NAHJ: Mónica Hernández, an anchor for WMUR TV in New Hampshire; Steph Solís, the digital editor of the Boston Business Journal and the Providence Business Journal; and Kevin G. Andrade, a freelance journalist based in Rhode Island who specializes in issues related to immigrant communities.
Coming to a consensus on a winning applicant was difficult because all of the submissions were exemplary, according to Andrade.
"Gladi's submission showed a commitment to NAHJ's mission," Andrade said. "Most impressive were the guts they demonstrated in their submitted story sample which examined issues of racism and sexual violence on the UCONN campus in a way that centered the narrative not only on those affected directly by the issues, but extending that spotlight to show how that community is taking power into its own hands as they advocate for solutions. Gladi's willingness to tackle these topics at such an established institution demonstrated the guts necessary to fulfill our mission as journalists to speak truth to power," he said.
---