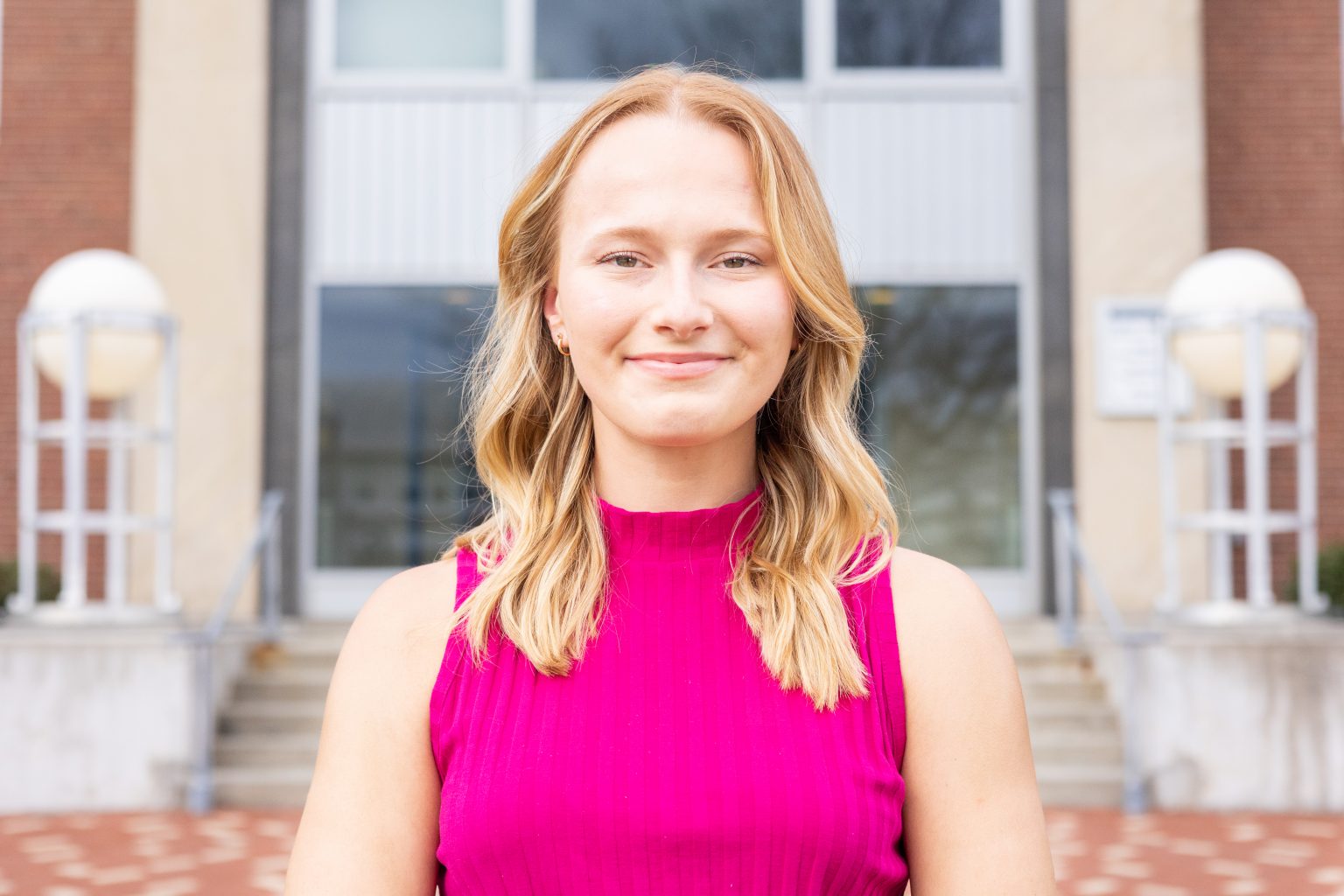 UConn and high-level collegiate sports are practically synonymous, which was perfect for Julia Gintof '23, a UConn Journalism and Communications double major who will graduate on May 7. Gintof's passion for sports journalism has seen her playing positions at ESPN, UConn Football, Hartford Athletic and UCTV, where she served as assistant sports director. The experiences she's had, from sideline reporting to video production, will serve her well as she pursues a career in sports media, but even for students who don't share her love for athletic competition, she has words of sage advice: don't miss the opportunity to watch a game at Gampel Pavilion.
---
Why did you choose to go to UConn?
As someone with a passion for pursuing a career in sports media, I knew I wanted to go to a school that could provide high-level opportunities in athletics. With so many championship programs and top-notch facilities as well as an incredible gameday atmosphere, UConn was really a no-brainer.
What drew you to your field of study?
I love to tell stories, particularly through a visual medium. Studying both journalism and communication has helped me advance my skills in speaking, writing, understanding relationships, and presenting material to better convey meaning.
What activities were you involved in as a student?
UConn Student Television (UCTV), UConn Football, and UConn Athletics.
What's one thing that surprised you about UConn?
The resources and opportunities that I was able to take advantage of during my time here surprised me, including the ability to work with high-level equipment, travel for football and basketball games, and work alongside professional journalists and videographers.
Read Julia Gintof's full Q&A on UConn Today »
---