As someone who both writes and teaches about the environment, I am an active member of the Society of Environmental Journalists.
I have moderated panels and been an invited speaker at programs at SEJ's annual conference.  SEJ is a great resource for journalists.  It was founded in 1990 by a small group of award-winning journalists, including reporters, editors, and producers.  It's membership includes more than 1,400 journalists and academics working in every type of news media in the United States, Canada, Mexico and 27 other countries. SEJ's reputation for excellence, service, and integrity has been built upon annual conferences hosted by distinguished universities, scores of regional events, unique publications, on-line services, in-the-newsroom training sessions, and an extensive membership network.
I have been a member of the Society of Professional Journalists since 1968 when I founded the campus chapter at California State University, Long Beach. SPJ  is the nation's most broad-based journalism organization, dedicated to encouraging the free practice of journalism and stimulating high standards of ethical behavior. Founded in 1909 as Sigma Delta Chi, it has more than 9,000 members in the U.S.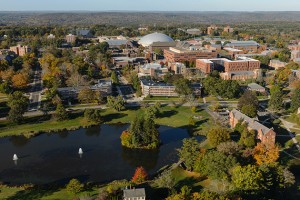 At the University of Connecticut I am active in a range of university service obligations, serving on curriculum, advising and editorial boards. I also serve on department committees and annually advise about 40 undergraduates in journalism and environmental studies.
University Committees
Member, College of Liberal Arts & Sciences Committee on Curriculum and Courses, 2011-Present
Member, Advisory Committee, Environmental Studies Major, 2014- Present
Member, Edwin Way Teale Lecture Series Committee at the University of Connecticut. 2010-Present
Member, Editorial Board, Wracklines, published by Connecticut Sea Grant, 2009-2015.
Professional Writing Awards,  Magazine Writing, Rhode Island Press Association,  Society of American Business Editors and Writers, New England Newspaper Association, American Planning Association.