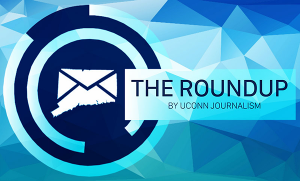 Welcome to The Roundup CT, an email newsletter from UConn Journalism that guides you to the best journalism and most important news in Connecticut each week.
Take a look at our past issues.
If you haven't done it yet, subscribe to the newsletter today. You can also follow us on Twitter at @TheRoundupCT and #TheRoundupCT.
Know of a recent Connecticut news story that deserves to be highlighted in The Roundup CT? Send us a tip.
Learn about the team of UConn student journalists who put #TheRoundupCT together:
---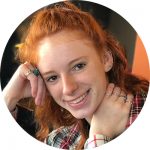 Abigail Brone
UConn Senior
I am earning a double major in Journalism an English, and a minor in Women's, Gender and Sexuality Studies. I worked as a news intern for the Waterbury Republican-American during the summer of 2018. I also write for UConn's student newspaper, The Daily Campus. I'm applying to graduate schools with plans to get my masters in journalism. I am also a member of Pi Beta Phi sorority here at UConn.
---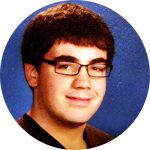 Sean Boyle
UConn Senior
I am a journalism major from Upstate New York with minors in English and Political Science. Ever since I can remember I've been an avid consumer of all things sports media, dreaming of one day breaking into the industry. I obtain practically all my news through my iPhone, constantly checking Twitter or Instagram feeds tailored to my interests.
---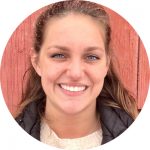 Sydney Mazur
UConn Senior
I am a Journalism and English double major. I have always loved reading and writing which inspired me to want to become an attorney. I had interned at the Connecticut General Assembly in the short session of 2018. Currently, I am applying to law schools in the New England area. Outside of academics I'm a member of the UConn Cheerleading team and an avid CrossFitter.
---
Maya Moore
UConn Senior
I'm a journalism major and political science minor at the University of Connecticut. I have an interest in topics covering race and social justice, and plan to go to law school after graduation. Last summer, I worked as an reporting intern for The Hartford Courant. I also write for UConn's College of Liberal Arts & Sciences communications team.
---
I am a Journalism and Communications double major. I am passionate about writing for women as well as people of color and want to use my platform to uplift the voices of those who are often overlooked. Along with my passion for social justice, I also enjoy all aspects of music, fashion and pop culture.
---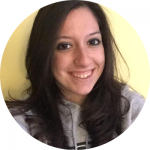 Amanda Cabral
UConn Senior
I'm a journalism and communications major and English minor and I've loved writing for as long as I can remember. I've always found media-related careers interesting, whether it's writing, film or video production and I hope to use all of these skills in my future career. 
---
Connor Donahue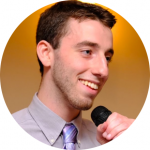 UConn Senior
My interest in journalism stems from growing up watching my uncle work at the Boston Herald. Now as a journalism major, I work as the digital editor and a staff writer at The Daily Campus. I interned at WEEI in Boston. In my free time, I enjoy watching the Boston Red Sox and obsessing over Tom Brady. 
---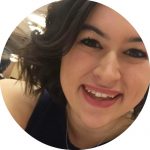 Madison Geerlof
UConn Senior
I am a Journalism and Communications double major looking to pursue a career in Public Relations. Last summer I worked as a reporting intern at We-Ha.com where I had the opportunity to produce content for a hyper-local new website. On TheRoundupCT team, I enjoy looking for new ways to promote audience engagement and keep our readers up-to-date on Connecticut animal news.
---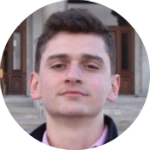 Adam Hushin
UConn Senior
I'm a journalism and communications double major. I work as a writer and reporter for the WHUS radio news department, and serve as secretary for the UConn Journalism Society. I've worked as a summer reporting intern for the New Britain Herald and will learn about public radio as an intern this semester at WNPR in Hartford. I understand the important role journalists play in a democratic society, and am inspired by the challenges faced by the field.
---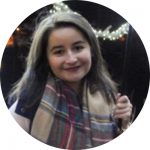 Ryley McGinnis
UConn Senior
I'm a journalism and human rights double major with a passion for human rights issues. I've been writing creatively since I gained the ability to put thoughts to paper, but in high school, I decided to pursue a form of writing that actually has a career path and that's when I found journalism. Since then I have interned at We-Ha.com and the Connecticut Coalition Against Domestic Violence. My dream is to combine my love for writing and communications with my passion for human rights and work at a non-profit.
---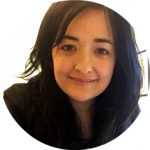 Marie K. Shanahan
Associate Professor of Journalism
I'm the editor of The Roundup CT and the instructor of this experimental Publication Practice class. I've been teaching online journalism at UConn since 2011. In my former life, I worked as a reporter and digital editor at The Hartford Courant. I currently serve on the board of directors for two non-profit news organizations in Connecticut that are doing amazing work: Connecticut Health Investigative Team and The Connecticut Mirror. Admittedly, I spend too much time reading too many online comments.
---
Tell your friends. Subscribe to The Roundup CT today.
Special thanks to the past members of #TheRoundupCT team: Caitlin Culligan, Eliza Kanner, Caio Goncalves, Gracie Enright, Grace Gagnon, Will Harris, Laura Gelb, Mike Milius, Gino De Angelis, Ryan Kim and Camila Vallejo.