The Day of New London: Newspaper/website covering New London and southeastern Connecticut news.

Internships offered in news, arts & entertainment, social media, photography and videography
Rolling deadline for applications (earlier is best)

Contact: Managing Editor Tim Cotter, tcotter@theday.com
Send clips and resume

The New York Times Interactive News Summer Internship:
"In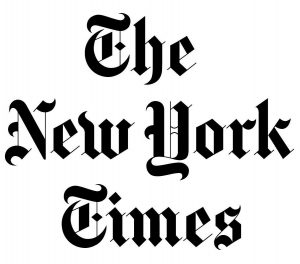 teractive News is a team of software developers embedded in the newsroom of The New York Times. As an intern with the Interactive News Desk, you'll contribute to projects used by hundreds of NYT journalists and millions of readers. Our unique position between the newsroom and technology departments makes us instrumental to The Times' most ambitious digital journalism. We create new story forms and build tools for newsgathering, while also supporting breaking news, enterprise and major events. We experiment with new storytelling technologies and support infrastructure and tools for our design and development colleagues."
The Boston Globe will offer paid internships for reporters, a photographer and a copy editor over the summer. "The 12-week paid internship places reporter-interns in our News, Business, Living/Arts, and Sports departments; the photo intern shoots stills and video for all sections, and the copy editing intern works on local, national and foreign, and business copy as well as with BostonGlobe.com. We provide direction and feedback on a daily basis. Globe interns produce every day and finely polish their journalism skills over the summer." Application deadline: Nov. 1. Visit www.bostonglobe.com/newsintern.


The Willimantic Chronicle is seeking University of Connecticut journalism students to intern at this daily newspaper — which now features many multimedia opportunities — in the summer, fall and spring semesters. Email co-Editor Michael Lemanski, news@thechronicle.com, with a cover letter, resume and clips.