The Willimantic Chronicle is seeking University of Connecticut journalism students to intern at this daily newspaper — which now features many multimedia opportunities — in the summer, fall and spring semesters. Email co-Editor Michael Lemanski with a cover letter, resume and clips.

♦♦♦♦♦♦♦♦♦♦♦♦♦♦♦
The Day of New London: Newspaper/website covering New London and southeastern Connecticut news.

Internships offered in news, arts & entertainment, social media, photography and videography

Rolling deadline for applications (earlier is best)

Contact: Managing Editor Tim Cotter, tcotter@theday.com
Send clips and resume


Hartford Courant: The largest daily newspaper/website in the state covers news from throughout Connecticut, with main offices in Hartford. Applicants for this publication should have prior work experience.

Deadline Jan. 1, 2018, for paid summer internships in business, features, photography, politics, sports and state news (early applicants encouraged)
Contact: Rick Green, rbgreen@courant.com
Send cover letter, clips and resume

♦♦♦♦♦♦♦♦♦♦♦♦♦♦♦

Journal Inquirer: Based in Manchester, this newspaper/website covers 17 towns and the state Capitol in Hartford

Rolling deadline for internships in news and lifestyle sections; for summer 2018, deadline is early April
Contact: Kimberly Phillips, kphillips@journalinquirer.com
Send clips, cover letter and resume

♦♦♦♦♦♦♦♦♦♦♦♦♦♦♦

Meriden Record-Journal: This newspaper and website Meriden, Wallingford, Cheshire, Southington, Berlin, North Haven, Durham, Middlefield, Plainfield and the state Capitol

Spring deadline: Jan. 15. Fall: Sept. 1. Summer: May 15
Contact: Senior Vice President & Editor Ralph Tomaselli, rtomaselli@record-journal.com
          ♦♦♦♦♦♦♦♦♦♦♦♦♦♦♦
         ♦♦♦♦♦♦♦♦♦♦♦♦♦♦♦
          ♦♦♦♦♦♦♦♦♦♦♦♦♦♦♦
Norwich Bulletin: Newspaper covers Norwich and surrounding areas in the southeastern portion of the state. Its Norwich Magazine is published monthly.

Internships in news, sports, features, opinion, copy desk, multimedia and online as well as at Norwich Magazine are available in the fall, spring and summer semesters. Rolling deadline for applications (earlier is best).
Students must be juniors or seniors, majoring in journalism or a related field, have experience with news or magazine writing, and have a vehicle (mileage is reimbursed for work-related travel).
Contact: Executive Editor Jim Konrad, jkonrad@norwichbulletin.com
Send resume, cover letter, five to six relevant work samples and a letter from internship coordinator/department head saying you are qualified for the internship.
   ♦♦♦♦♦♦♦♦♦♦♦♦♦♦♦
Republican-American: Newspaper/website covers the state Capitol and 32 communities in Waterbury and Litchfield counties.

Paid summer internships only; offered in news, general assignment or photo — no sports; all involve multimedia
Contact the newspaper between December and February for the following summer
Contact: News Managing Editor Anne Karolyi, akarolyi@rep-am.com
   ♦♦♦♦♦♦♦♦♦♦♦♦♦♦♦
Town Times: Covers Watertown, Thomaston and surrounding communities.

Summer internships only. Deadline: March 31
Contact: Operations Director Kurt Mazurosky, kmazurosky@ctvoices.com
   ♦♦♦♦♦♦♦♦♦♦♦♦♦♦♦
Voices: Covers Woodbury, Southbury, Oxford, Newtown and area towns.

Summer internships only; deadline: March 31
Contact: Operations Director Kurt Mazurosky, kmazurosky@ctvoices.com
♦♦♦♦♦♦♦♦♦♦♦♦♦♦♦
These Hearst publications are not offering internships at this time:
CTMirror2015 (PDF): A website that reports on politics and public policy at the state Capitol in Hartford.

Summer 2018 paid internships. Deadline: Jan. 19, 2018.

The Mirror is seeking two interns for the summer — a general assignment reporter and a data reporter with experience in acquiring, analyzing, visualizing and writing about data.
Send resume, clips and three references to Editor Claude Albert, calbert@ctmirror.org.

Spring 2018 for-credit internships. Deadline: ASAP.
♦♦♦♦♦♦♦♦♦♦♦♦♦♦♦
CTNewsJunkie.com: A website that covers politics and public policy at the state Capitol in Hartford.

Spring internships only. Deadline: Jan. 15.
Contact: Editor-in-Chief Christine Stuart, ctnewsjunkie@gmail.com
Write "INTERNSHIP" in the subject line
♦♦♦♦♦♦♦♦♦♦♦♦♦♦♦
♦♦♦♦♦♦♦♦♦♦♦♦♦♦♦
TO KEEP IN MIND FOR NEXT YEAR:
The National Geographic Society is a nonprofit that invests in bold people and transformative ideas in the fields of exploration, scientific research, storytelling and education. 2018 summer internship opportunities with the National Geographic Society will be posted in mid-January 2018 on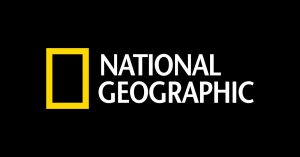 our jobs site.
National Geographic Partners is the global leader in visually compelling, non-fiction entertainment. Internship opportunities with National Geographic Partners are part of Fox's larger internship program, which you can learn more about here. Internship positions with National Geographic Partners will be posted on Fox's career portal at: www.foxcareers.com.
National Geographic Traveler Internships are available to undergraduate and graduate college students in the research, photo, online, and editorial marketing departments. Internships are offered during the Fall, Spring and Summer semesters.
Editorial research interns are involved in the production of the National Geographic magazine. Students majoring in Journalism, English, and Humanities may apply. The internship gives students experience working with editors, writers, photo editors, designers, and the digital team with opportunities for copywriting and proofreading. Editorial business interns will focus more on research, legal accuracy and copyright guidelines and is open to students majoring in Journalism, Communications, or Business. The location is usually in DISTRICT OF COLUMBIA. To apply for an internship, visit:
help.nationalgeographic.com/

The American Society of Magazine Editors is offering its Magazine Internship Program—a 10-week program for rising college seniors at magazines in New York and Washington. ASME interns participate in a three-day orientation program and learn the fundamentals of reporting, fact checking and copy editing. Over the course of the summer, ASME interns attend special events in New York and Washington and meet regularly with top editors. To apply, click here. The deadline to apply is Friday, December 1, 2017.
News throughout the state, region, country and world.
Juniors and seniors only for paid, 12-week internships in various cities.
Deadline is 11:59 p.m. Dec. 10. Applicants must send a 300-word autobiographical essay on the topic: "The Associated Press seeks to recruit and retain a workforce that embodies a wide range of talents, experiences, achievements and journalistic skills. Please describe the qualities and accomplishments you would bring to the company as an intern," a resume, cover letter, three to five work samples and two recommendation letters.
TV
CPTV/WNPR Deadline: Varies; openings in fall, spring and summer semesters. applications open April 3 for the summer 2017 session. Click here for details.
WTNH Channel 8 New Haven. Deadline: 6/30 for fall semester; 10/30 for spring semester; 3/30 for summer internships
WFSB Channel 3 Rocky Hill. Deadline: 8/1 for fall semester; 11/15 for spring semester; 4/15 for summer internships
NBC Connecticut West Hartford. Deadline: 11/15 for spring; varies. Visit its website for details.
NBCUniversal Deadline: Varies; openings in fall, spring and summer semesters
NEWS 12 CT Norwalk. Deadline: 8/15 for fall semester; 11/15 for spring semester; 3/15 for summer internships
MASSACHUSETTS
PRINT
Boston Globe: Applications for paid summer internships are now open here. Usually closes Nov. 1.
Christian Science Monitor Deadline: 7/15 for fall semester; 10/15 for spring semester; 1/1 for summer internships
(Springfield) Republican Deadline: 11/1 for spring semester; at least a month before other semesters begin
ONLINE
WCVB.com Deadline: May 15 for fall; Nov. 15 for spring; March 15 for summer
RADIO
WBUR Radio Boston Deadline: Apply after 6/1 for a fall internship; after 10/15 for spring semester; after 3/1 for summer internship
WBZ Newsradio Boston (PDF) Deadline: Begins accepting applications 7/1 for fall semester; deadline is 12/15 for spring semester; 3/15 for summer internship
TV
New England Cable News Network
Channel 7 Boston Deadline: 9/15 for fall internship; 1/15 for spring semester; 4/15 for summer internship
NEW HAMPSHIRE
TV
NEW YORK
PRINT
Poughkeepsie Journal Deadline: 8/10 for fall semester, 1/3 for spring semester; 5/1 for summer internship
TV
NEWS 12 Brooklyn Internship Deadline: 8/15 for fall semester; 11/15 for spring semester; 3/5 for summer internship
RHODE ISLAND
TV
WPRI Providence Deadline: 6/30 for fall semester; 10/30 for spring semester; 3/30 for summer internships
VERMONT
Radio
Television
WCAX TV (Burlington, VT) Deadline: 7/1 for fall semester; 11/1 for spring semester; 3/1 for summer