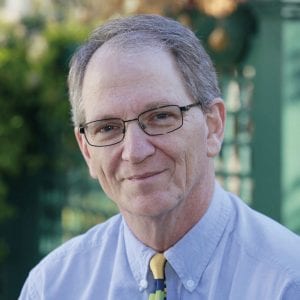 Professor Mike Stanton comes to UConn Journalism from The Providence Journal, where he was an award-winning investigative reporter specializing in public corruption, politics and government, and organized crime.
He is the author of "Unbeaten: Rocky Marciano's Fight for Perfection in a Crooked World" (Henry Holt, 2019), a biography of the former undefeated heavyweight boxing champion and "The Prince of Providence" (Random House, 2003), a widely acclaimed New York Times bestseller about the felonious former Rhode Island mayor, Buddy Cianci.
Prof. Stanton was part of the team that won the 1994 Pulitzer Prize for investigative reporting for exposing corruption in the Rhode Island court system.
His freelance work has appeared in Columbia Journalism Review, The Boston Globe, The Washington Post, The Sporting News and Yankee magazine. He taught a summer sports-writing class at Brown University and was a part-time journalism teacher at Roger Williams University.
He holds a BS in political science and magazine journalism from Syracuse University and an MSJ in journalism and urban studies from Northwestern University.
Courses
Newswriting I, Investigative Journalism, Sports Journalism, Feature Writing
Social
Twitter: @projomike

In the News
The All-American: Boxer's Life Set Against Turbulent 20th Century, UConn Today, September 2018
Newspapers Nationwide Send Message: A Free Press Needs You, UConn Today, August 2018
Journalism Professor Relishes Supporting Role in Popular Podcast, UConn Today, May 2017
Now is a Good Time to Be Training Young Journalists, UConn Today, April 2017
Students Energized, Engaged in Election 2016, UConn Today, Nov. 2016