How do I become a journalism pre-major?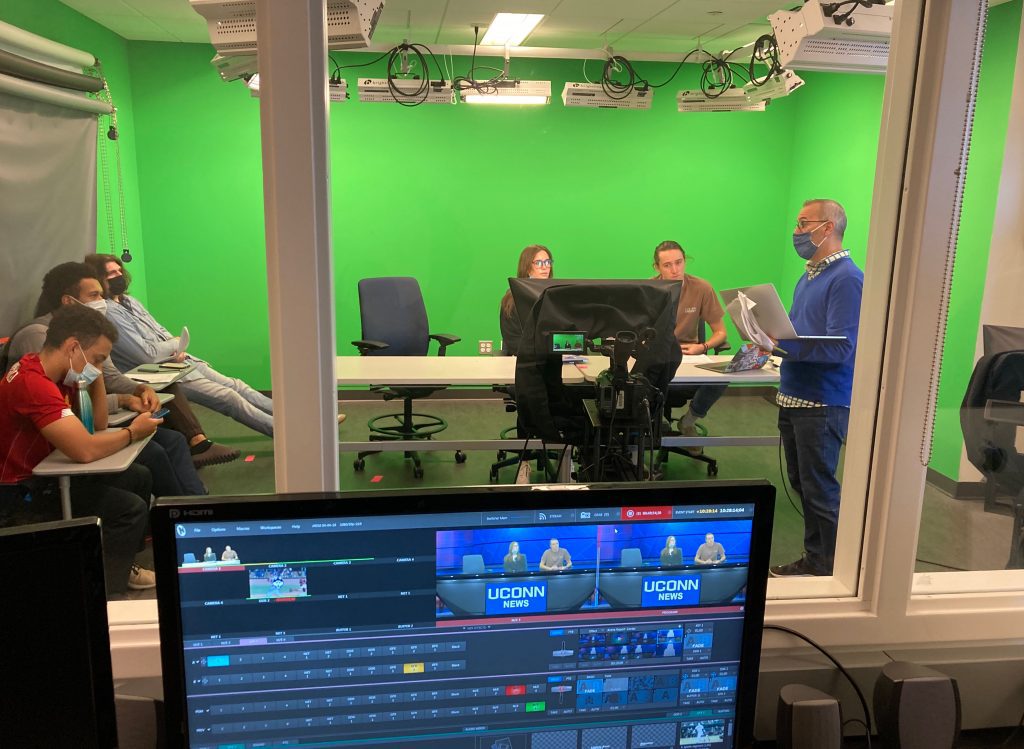 Students in CLAS can come to the Journalism Department office, Room 468, Oak Hall, and sign up as pre-majors. Once established as pre-majors they will be advised by a department advisor who works only with freshmen and sophomores. When a student is accepted into the major, a faculty advisor is assigned.
Students enrolled in other UConn schools and colleges (including students in ACES) must first change schools. They can get assistance with this procedure at the CLAS Academic Services Center, 423 Whitney Road.
---
How do I become a journalism major?

Students must apply to the Journalism Department to become majors by the end of the third full week of classes in the fall or spring semester. A student who is not accepted initially may reapply in subsequent semesters. Forms also may be obtained in the Journalism Department office, Oak Hall 468.
Students must meet the following two requirements:
Successful completion of at least 39 credits. (Students who are members in good standing of the University Honors Program may apply after completing 23 credits at UConn.)
Cumulative GPA of at least 2.6
Journalism GPA Application  (GPA of 2.6 or higher)
– OR –
Successful completion of at least 39 credits.
Successful performance on a personal essay that can help the department's Admission Committee understand the student's academic record and career goals. Applicants taking the test must show mastery of the fundamental tools of writing, including spelling, grammar and syntax.
Journalism Essay Application (GPA lower than 2.6)
---
Drop off applications to Lisa Caruso, Journalism Department Educational Coordinator in OAK468 or email them to  lisa.caruso@uconn.edu
---