Here is a running list of opportunities related to internships, fellowships and jobs, as discovered by UConn Journalism faculty.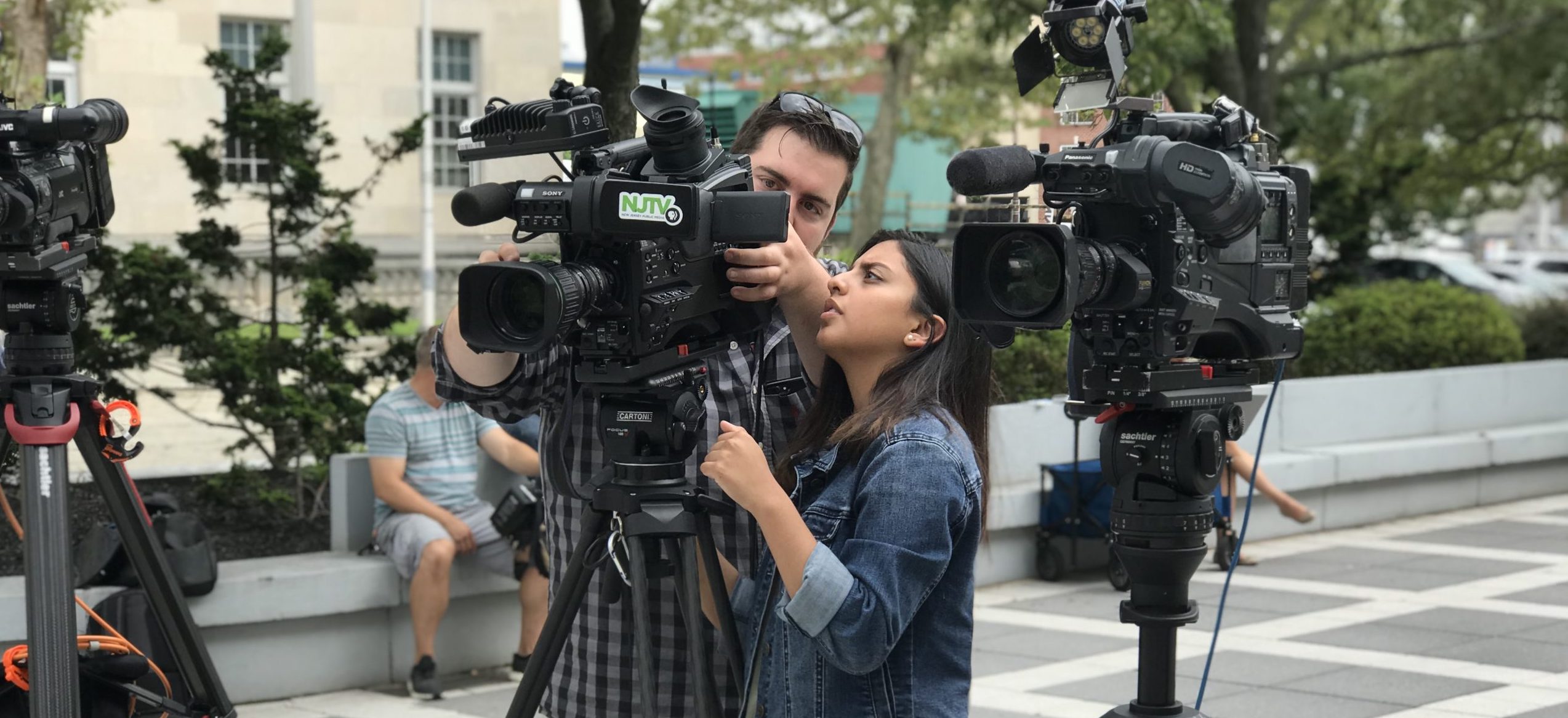 Popular Science Internship in Magazine and Online Journalism 
UConn Journalism alum Purbita Saha '12, a senior editor at Popular Science, is looking for science journalism interns: "Here at Popular Science, we love geeking out about breakthrough research and finding compelling science, tech, and DIY angles to mainstream topics. We're authoritative without taking ourselves too seriously, and we like writing about weird animals as much as about the ongoing climate crisis. To help us in this quest, PopSci hires interns throughout the year to work with us remotely."
The position can be part-time or full-time for roughly 12 weeks, though we're flexible on exact dates. Primary duties encompass writing for both the website and the quarterly digital magazine. That includes news stories, service guides, creative explainers, front-of-book pieces, and sidebars, as well as learning how to fact check, managing CMS duties, and participating in big editorial brainstorms. When time and resources allow, interns may also work on graphics, podcasts or embark on a longer, feature-length projects.
Ideal intern candidates have a passion for science reporting in the fields of health, environment, technology, DIY, physics, sustainability, and/or consumer goods, as well as a demonstrated interest in magazine, online, and/or multimedia journalism.

Interns are paid $15 an hour for their work. We're flexible on start and end dates. Summer 2022 internship application deadline is March 15, 2022. See under "internships" on how to apply: https://www.popsci.com/contact/
---
Summer Internships at NewsGuard
NewsGuard offers paid internship opportunities to current students (undergraduate and graduate) and recent graduates (associates/bachelors/masters degree completion within four months of start of internship).  
NewsGuard's interns help advance our mission of fighting online misinformation and equipping internet users everywhere with the context they need to find credible news sources online. Interns are trained in NewsGuard's reporting and  research techniques for identifying and debunking online misinformation and rating the credibility of news sources.  
Interns will write clear, detailed journalistic reports about the credibility of news and information sources designed for a mass audience. Interns will be expected to assist with updating and maintaining NewsGuard's reporting on over 7,500 news and information websites. Interns may also have the opportunity to lead and contribute to specific projects that directly impact NewsGuard's work fighting misinformation. 
Applications will be accepted until 5 pm ET on Friday, April 1, 2022.
More details: https://www.newsguardtech.com/internships-at-newsguard/
---
Apply by March 22 for paid Summer 2022 News Internship at Republican-American 
The Republican-American, a 2021 New England Newspaper & Press Association Daily Newspaper of the Year,  carries a strong tradition of coaching and launching careers of reporters who punch above their weight. The Waterbury-based news organization is seeking journalism interns with ambition, determination, and a desire to learn.
Interns are treated as staffers, and they climb as high are they are able in a 10-week, paid program. Past interns have built page one enterprise; multimedia packages; and beat the pros at breaking news.
Accepting applications from news, features, copy desk, photo, multimedia. Requirements include a car, car insurance, mobile phone with a camera and/or a camera with video capabilities. COVID-19 vaccine also required.
Send a letter, at least three clips and photo or video samples to ra-hr@rep-am.com with News Intern 2022 in the subject line. Deadline: March 22, 2022.
---
Freelance Reporters Needed in Southeastern Connecticut 
The Day is looking to hire experienced freelance reporters to cover town beats in southeastern Connecticut while staff reporters work on a special investigation.
Position description:
-Cover municipal meetings
-Write features
-Write stories as assigned by the city desk
-File stories on deadline
-Communicate with photo desk when appropriate
-Some nights and weekends
Qualifications required:
-Writing experience
-News writing experience preferred
-Ability to multi-task
-Accuracy and clarity in writing
-Must have own computer/laptop
-Must have transportation
Send resume to Karen Florin at k.florin@theday.com. Posted 3/4/22
---
U.S. Student Fulbright Program
Open to graduating seniors and recent bachelor's-degree recipients. Provides funding for American citizens to study, conduct research, or teach English abroad. There is a fellowship track specifically for early career journalists with less than 7 years of experience. 
During their grants, Fulbrighters will meet, work, live with and learn from the people of the host country, sharing daily experiences. The program facilitates cultural exchange through direct interaction on an individual basis in the classroom, field, home, and in routine tasks, allowing the grantee to gain an appreciation of others' viewpoints and beliefs, the way they do things, and the way they think.
Learn more: https://us.fulbrightonline.org/about/fulbright-us-student-program
UConn Fulbright office: https://www.onsf.uconn.edu/find-scholarships/nomination-required/fulbright-u-s-student-program